Choosing the right budget for your Google Ads (formerly AdWords) campagin is essential to the success or failure of your campaign.
Most Google Ads campaigns are made and broken by the budget.
It's no secret that Google Ads is an investment – however, this is for good reason.
Google Ads and Pay Per Click (PPC) is one of the only ways to guarantee that your business shows up infront of prospective clients who are ready to buy.
Unlike other advertising mediums that can help build brand awareness such as social media, billboards, and print ads – people who see your PPC ads are likely ready to make a decision. Therefore, you pay a premium for these leads.
Blindly choosing a budget for your Google Ads and PPC campaigns can lead to you wasting time and money. Additionally, if you choose too small of a budget, you may not get the results that you were anticipating.
We've put together these 9 questions that you must ask yourself in order to decide on your Google Ads budget.
Question 1: How does this fit into your overall marketing strategy?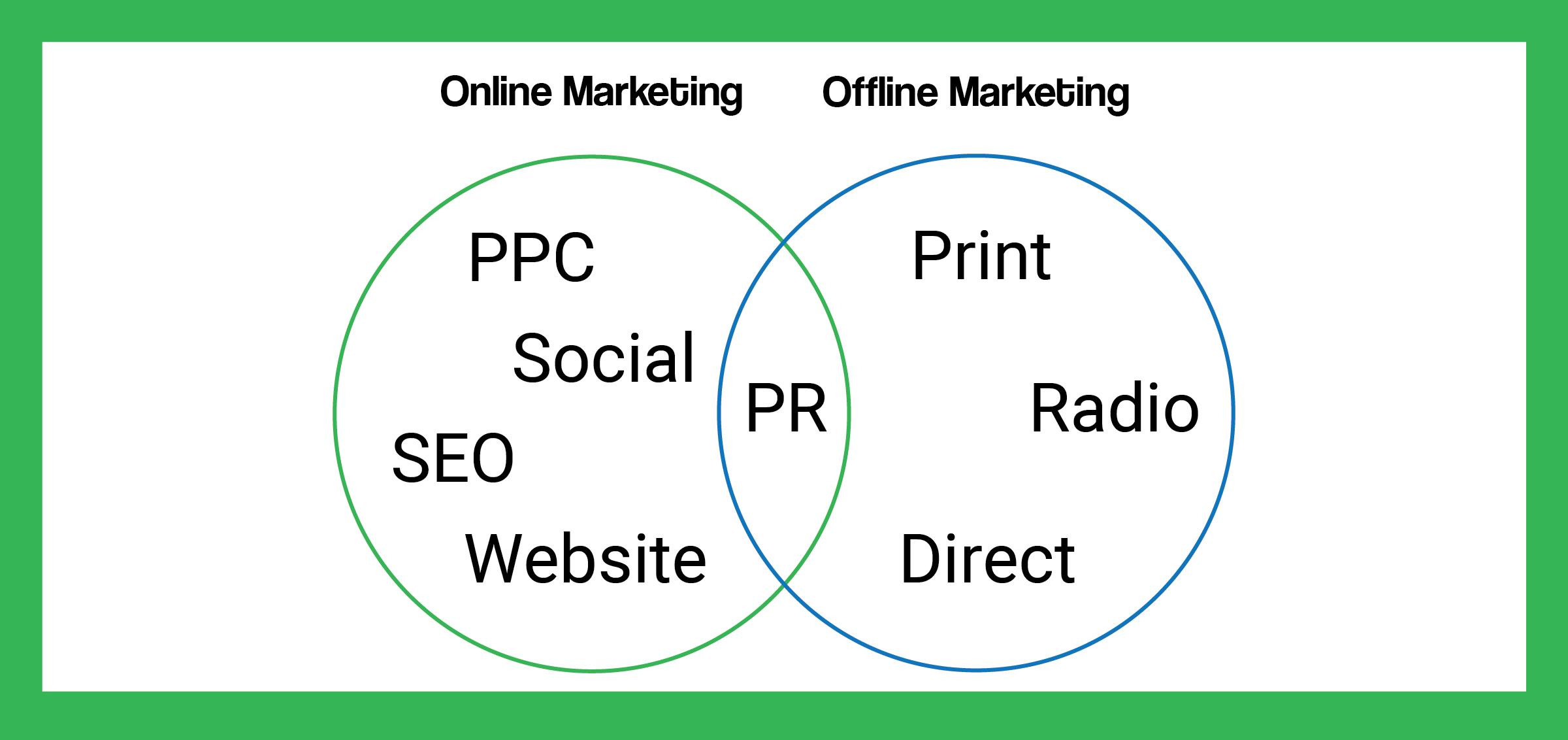 Let's put it this way, Google Ads is a great driver for the rest of your marketing campaigns.
I mean, obviously we believe in it so much that we built an entire business around it.
However, it shouldn't be the only source of leads for your business.
Why not?
Because, like we mentioned earlier, it is an investment. You WILL reap the benefits of PPC if you set your campaign up right, but it requires a little bit of patience.
In other words, PPC should not be a bandaid fix for deeper problems in your business's marketing.
You should already be generating a good chunk of online traffic from your local SEO, local advertisements, PR endeavors, referrals, and perhaps your social media channels.
So, ask yourself how does Google Ads and PPC fit into your overall marketing strategy? Make sure that you're not relying on it as your only source of leads.
Question 2: What are your competitor's spending?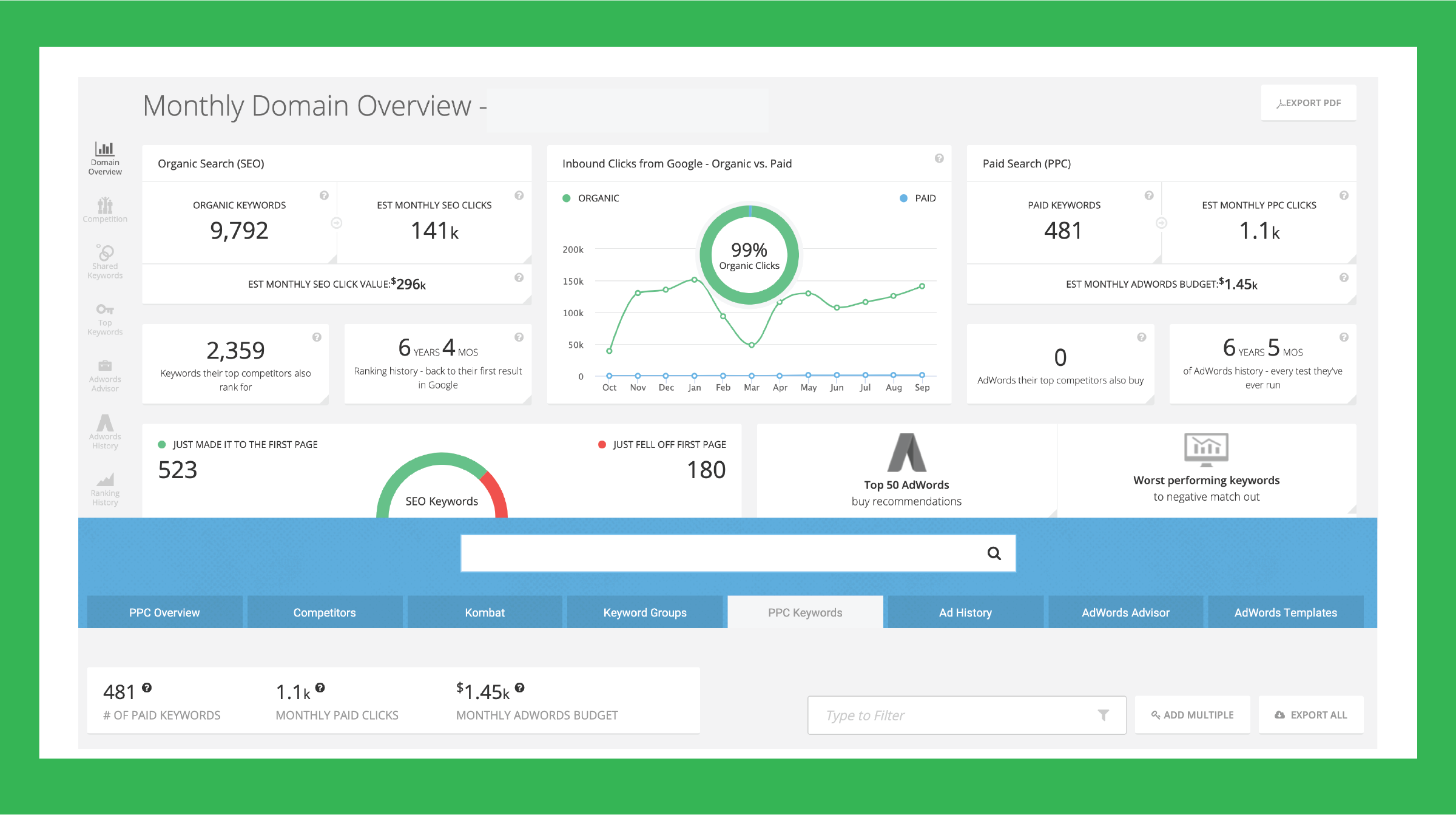 Depending on the area of your business – whether you're a lawyer, dentist, doctor, financial services company – the online traffic for your PPC campaigns could be extremely expensive.
It's important to understand what your competitor's, big and small, are doing.
Finding the white space for your business online can help you keep your cost per lead (CPL) and cost per click down (CPC).
You can easily gauge what your local competitors are doing when it comes to the creative side of Google Ads (copy, landing page design, etc).
But, how do you determine what their budget is, and how you can compete with them?
There's this (not so secret) tool in the Pay Per Click world called SpyFu. It allows you to type in your competitor's URL's and gauge how much they are spending per month on their Google Ads campaigns.
This can help you determine how much you should be spending.
However – as a cautionary point – SpyFu isn't 100% accurate as you might imagine. They gather their data by using algorithims to analyze the keywords that your competitor's are bidding on, and how valuable they believe they are.
Question 3: Do you have a good sales process and phone intake system?
As we mentioned above, Google Ads can pull in clients who are ready to make a decision or purchase a product.
This requires a well-oiled phone intake system and sales process.
Your staff and team should be ready and prepared to onboard leads and turn them into paying clients for your business.
So, what does a good sales process and phone intake system look like?
For service based indusries – your team should be upbeat and personable staff who are armed with the right questions to quickly qualify and analyze clients and find the right products or services to fit their needs.
Question 4: How many clients or customers are you looking to bring in each month/quarter?
The truth of the matter is, some business owners aren't looking to exponentially grow. Others are looking to inject their businesses with a flow of leads.
So, you must ask yourself how many clients or customers you're ideally looking to bring in each quarter.
Your budget should match these goals.
If you're looking to generate 7-10 new clients for your service based business, your budget should be much higher than the business who are only looking to bring in 3-4 new clients.
Question 5: How much can you risk up-front?
By "risk up front" we mean, willing to invest in data and testing.
Every good PPC campaign is made from ongoing optimizations that are gleaned from data.
For instance, if you wanted to test out different geographies to see which ones are best, you'll want to factor this in when deciding on your PPC budget.
Obviously, this can be scaled back over time once you understand which geographies are best for your business.
So, ask yourself how much you're willing to risk upfront in order to get the data that can help facilitate the rest of your PPC campaigns.
Question 6: Are you doing this by yourself, or with the help of an agency?
We get it, you may want to try your hand at setting up your PPC campaigns yourself.
However, if you're going to choose not work with an expert or a pay per click agency, you'll want to factor this into your decision for your budget.
Scaling back your budget and being more conservative in the beginning, while you figure out how to run your PPC campaign is smart.
So, ask yourself if you will be doing this by yourself or leaning on an expert to help you.
Question 7: Sending to a landing page or your main website?

Depending on where you're going to be sending your traffic, you'll want to be weary with your budget.
We recommend sending your paid search traffic to a separate landing page whether that's specifically designed on your website or on a secondary source such as: InstaPage, Clickfunnels, etc.
Why?
Because, like we said above, paid search traffic is high intent.
Therefore, they are looking to make a decision or make a purchsae.
Landing pages are specific pages on within your website, or on an external URL, that are designed SPECIFICALLY to convert.
The copy, visual creative and entire page are designed with conversion in mind. This increases the likelihood of sucess on your PPC campaigns.
Think about it like this, if you were looking to hire a dentist for a root canal. After a quick Google search, you come across two practices.
Practice A sent you right to their homepage, and you had to click around to see if they even specialized in root canals.
Practice B sent you directly to a landing page on their site where they talked SPECIFICALLY about root canals, shared a brief description about how they perform the root canal, had a photograph of the dentist who would be performing it, and included a few client testimonials and reviews.
Do you see the importance of landing pages? You want to give yourself the highest likelihood of an online searcher turning into a legitimate client for your business.
Question 8: What is your local geographic area and population?
The truth of the matter is, no-wheresville Kentucky is going to be way less expensive than the heart of New York City.
Therefore, if you were a lawyer or business owner in the heart of NYC, you'd want to increase your Google Ads budget in order to be competitive, and see results.
You have to consider your local area as a major factor when deciding on your Google Ads budget.
Question 9: How competitive is your niche?
Some industries are more competitive online.
Whether it's the amount of players in your local geography, or the cost of your services – these are all factors that should be taken into account when deciding on your business's Google Ad spend.
If your industry is more competitive – having a competitive budget is essential.
If you are one of the only one or two companies in your local geography, then you may be able to choose a lower Google Ad spend.