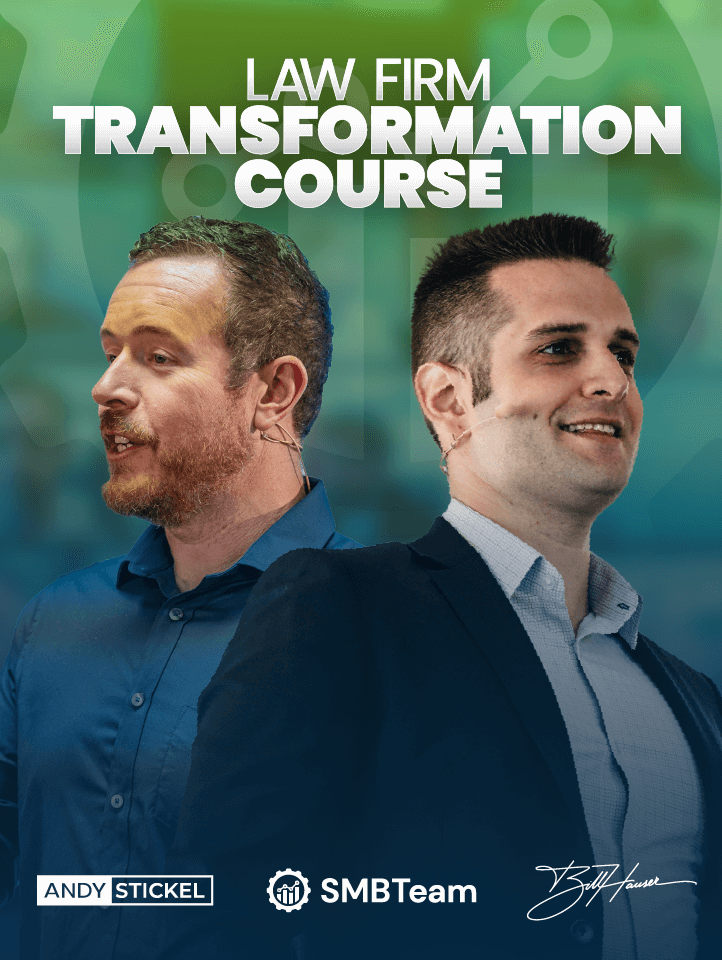 ABOUT THE COURSE
Law Firm Transformation Course Bundle
Unlock the future of your practice with our Law Firm Transformation Course.
Do you wonder where your next high-value case will come from? Feel like quality leads are slipping through the cracks on intake calls? Are you feeling burnout from all the overwork you do on the weekends and evenings?
Elevate your firm's profits, leads, efficiency, client engagement, and profitability through this course bundle tailored to revolutionize your legal business.
The Law Firm Transformation Course Bundle is the collection of the #1 most powerful legal marketing & management trainings in the industry.
If you want to build a self-sustaining law firm that generates high-quality leads on a consistent basis while freeing up more of your time, you MUST understand these basics.
Get The Course Bundle Now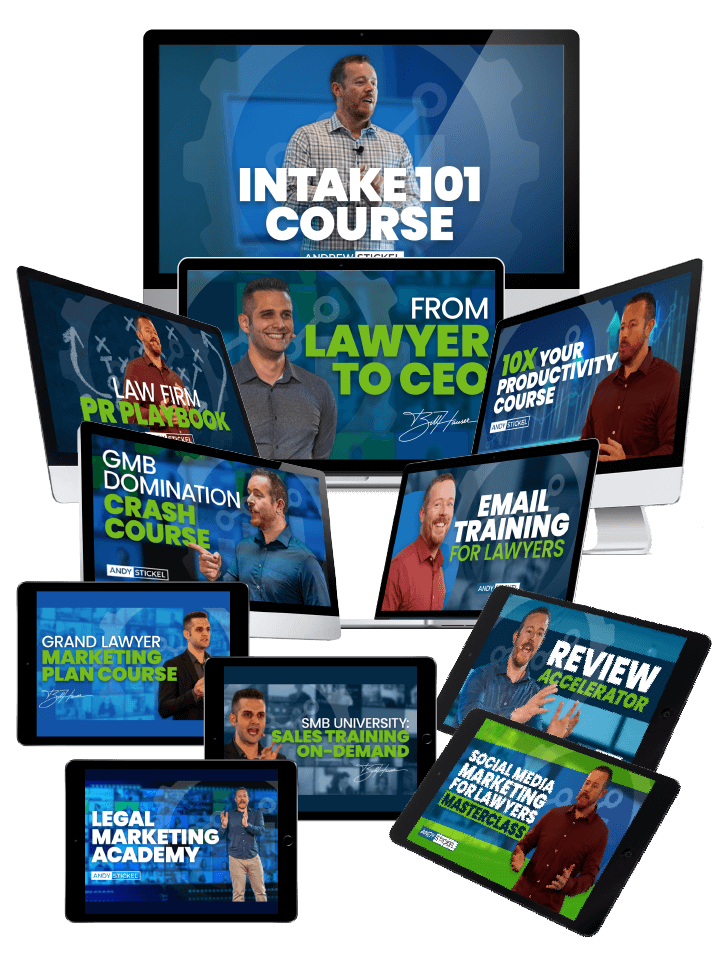 GAIN ACCESS TO
SMB Team's Law Firm Transformation Course Bundle
Unlock The Battle-Tested Blueprint To Build A Powerful, Self-Sustaining Law Firm
This carefully selected bundle of law firm marketing and management video trainings are the distilled best practices of the fastest-growing and most successful law firms in the country.
Multiple law firms have achieved 7- and multi-7-figure increases in their annual revenues by watching these exact trainings and implementing what they learned in their practices.
The Law Firm Transformation Course is for you if:
You want a proven, step-by-step blueprint showing the exact principles and strategies of how to grow your firm by 7-figures or more
You want to build a marketing system that consistently brings in high-quality leads to your firm every week
You want to know how to turn your best leads into signed cases WITHOUT your constant involvement
You want to know how to build a firm that runs itself, so you don't have to work nights and evenings, and you can take vacations when you want
Get The Course Bundle Now
Ready to transition from Lawyer to CEO?
Get access to the very best business tools that you need in your toolbelt to scale.