What are Google Map Ads?
Google Map Ads are a type of ad placement that promotes nearby law firms based on a searcher's location. The ads are shown on mobile, tablet, and desktop screens as well as the Google Maps app.
The goal of Google Map ads (formally named Local Search Ads) is to drive more traffic to your physical location and Google My Business profile. This is done through ad placements that are visible when searchers are looking online.
Ads can appear in many different places: online searches, within the map directory, on your Google My Business profile, and can also be shown as display and discovery ads.
Why should lawyers use Google Map ads?
If you're not sure where to start with Instagram for lawyers, go back to the basics. People always have questions, and answering your firm's biggest frequently asked questions is a fantastic way to provide value and to find lots of great content topics.
Not sure which questions to answer first? Ask! You could do an AMA (ask me anything) in your stories and save the most popular questions and answers for future videos and graphics.
Remember, as you grow your Instagram account, you will learn more about what your followers want and your content strategy will grow organically over time. By starting with the fundamentals, though, you won't run out of content anytime soon.
What is the difference between new Google Map ads and old Google Map ads?
Google Map Ads in 2021 go far beyond the previous ad format shown in the map. While the traditional ad placement (seen below) is still available (and can be successful), you now have many different options for deploying a full Map Ads strategy.
At the SMB Team, we call this proprietary strategy that combines paid and organic efforts for local search: G-MAP Ads.
Here's an example of the traditional Google Map ads: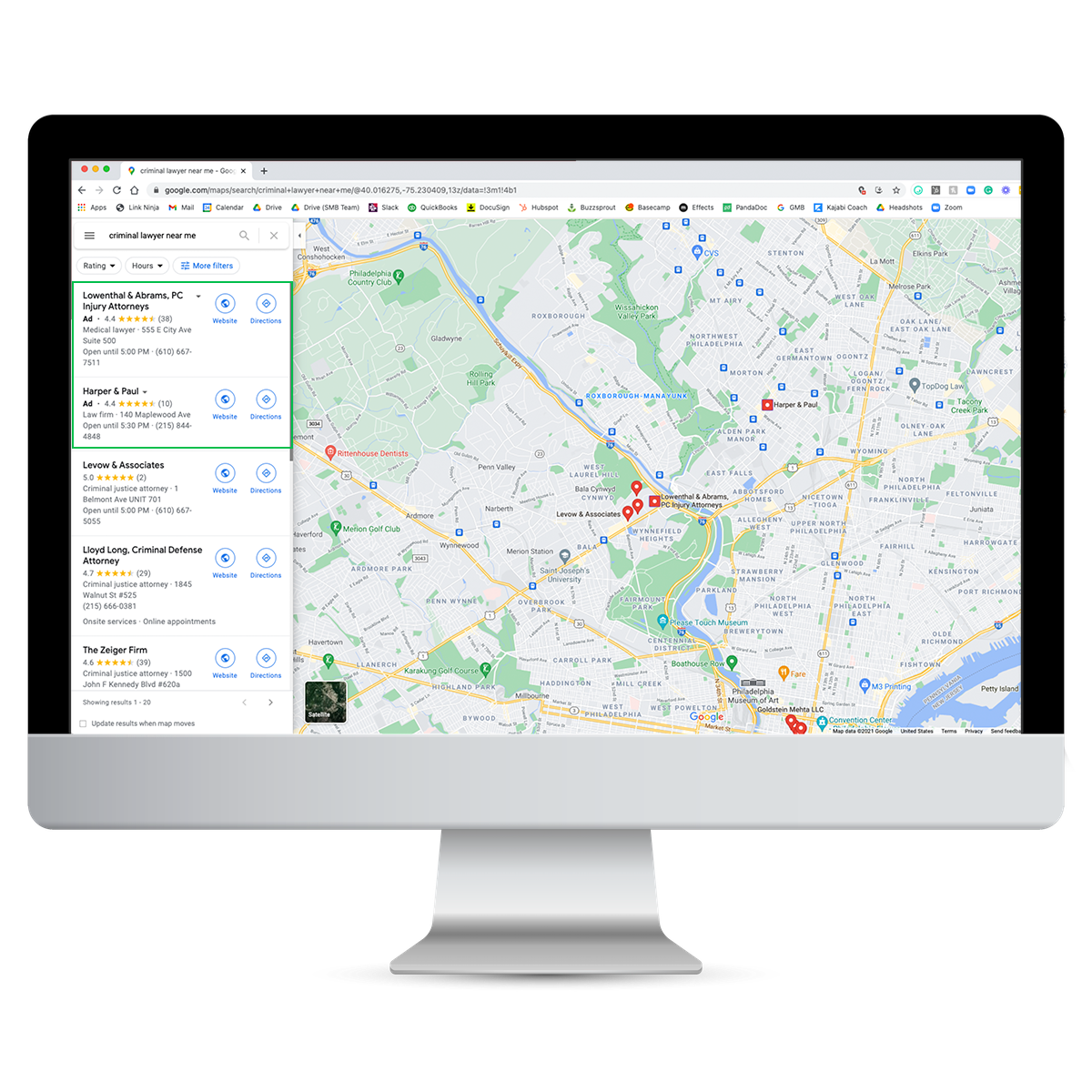 Here's an example of the new Google Map ads: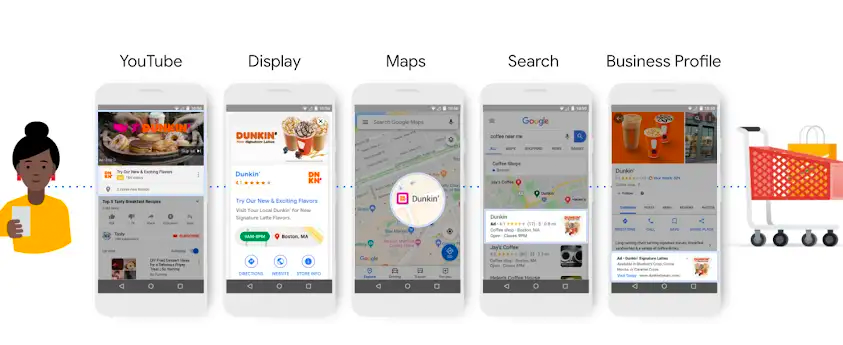 Why is Google making changes to Map Ads?
As the world moves to a mobile-first searching climate, Google is pivoting with the changes. It's important for law firms to bridge the gap between the online and offline worlds.
According to Google, over 46% of searches have local intent (Search Engine Roundtable). And, 76% of people end up visiting a business within 1 day of conducting a smartphone search for something nearby (Google).
Google is making changes to Map Ads to move where the trends are moving: mobile local search.
How to launch Google Map ads for your Law Firm
If you want to capitalize on this lower-cost lead generation campaign for your law firm, get started by contact us today.