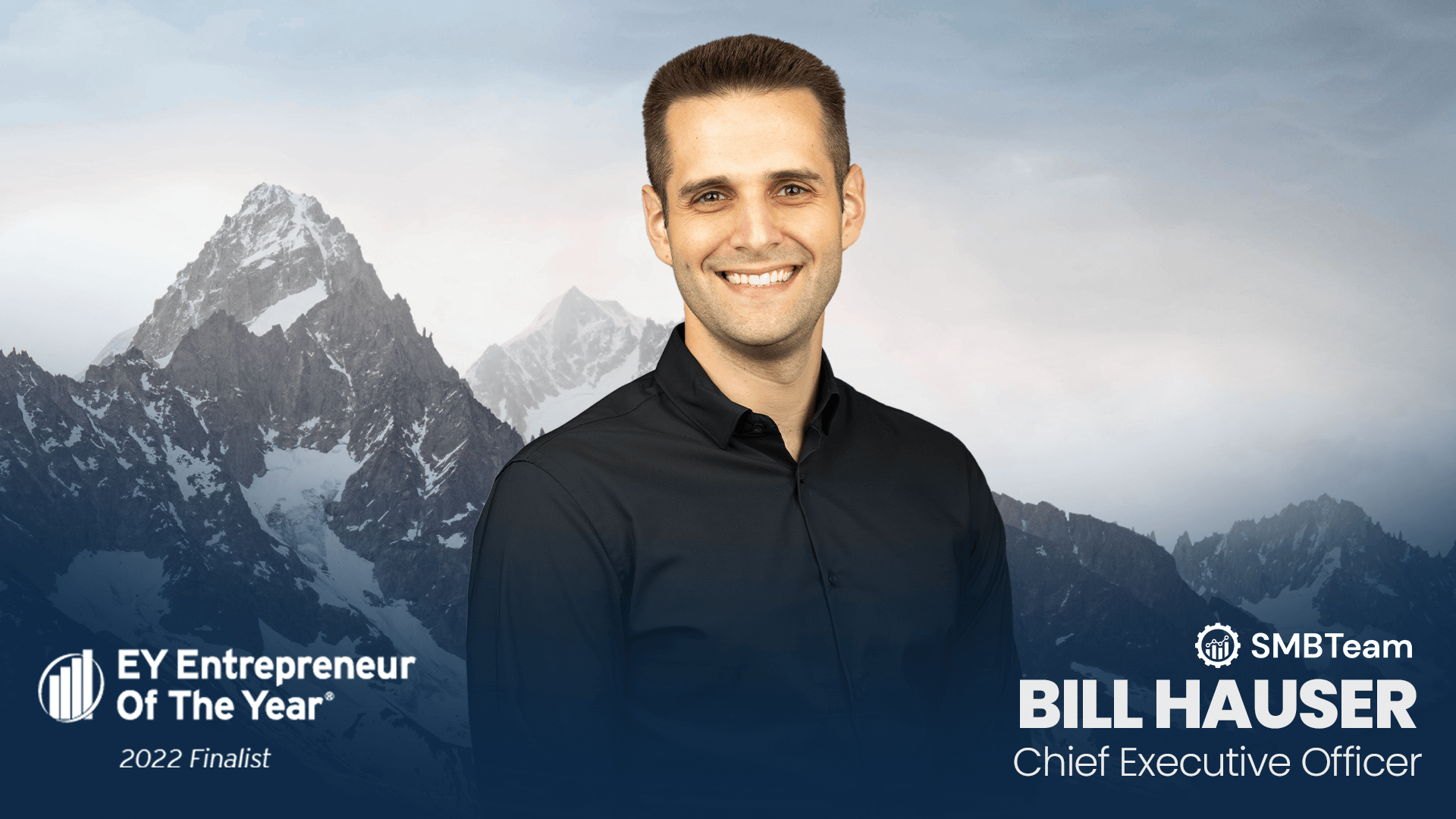 SMB Team is proud to announce Bill Hauser, CEO of SMB Team, has been named a finalist in the Entrepreneur Of The Year® 2022 Greater Philadelphia Awards program.
For more than 35 years, the independent judges of the Entrepreneur of the Year Award review candidates who pioneer the future. Those they recognize go on to be unstoppable leaders in their field, shaping the future of their industries for the next several decades.
Hauser was selected by a panel of independent judges. Award winners will be announced during a special celebration on June 23rd, 2022.
Entrepreneur Of The Year® is one of the preeminent award programs for entrepreneurs and leaders of high-growth companies. The nominees are evaluated based on 6 criteria: entrepreneurial leadership, talent management, degree of difficulty, financial performance, societal impact and building of a values-based company; and originality, innovation, and future plans. Since its launch, the program has expanded to recognize business leaders in more than 145 cities in over 60 countries around the world.
Hauser founded SMB Team in 2017. From pioneering the industry-dominating G-3 marketing service to creating the most effective legal business coaching program in the nation, Bill is being honored for his relentless pursuit of excellence on behalf of our clients.
Follow along as Bill Hauser continues his journey to the Regionals EY Award celebration at the Entrepreneur Of The Year® 2022 Greater Philadelphia Awards program!
SMB Team is a legal marketing growth company with an extensive track record of success, both internally and with clients. With 300% year-over-year growth for 4+ years, the trust and market prominence SMB Team has achieved has come from a client-first approach.
SMB Team is proud to have helped nearly 50 law firm owners DOUBLE their revenues in less than 12 months in the past two years alone, with a vision of helping 1,000 law firms 2X their revenues.