If you're looking to grow your business and revenue by using digital marketing, there's one thing that you need most.
What is it you may ask?
Traffic.
For most businesses and companies, the easiest way to do that is through Pay Per Click (PPC) advertising like Google Ads.
With any other form of marketing, the differences are in the micro-changes and optimizations. Subtle tweaks to the copy and verbiage of an ad can result in a totally different outcome for you and your business. Not to mention, actually getting your Ad approved by Google can be a sore spot.
Your ad copy needs to move and persuade people who know little to nothing about you or your business.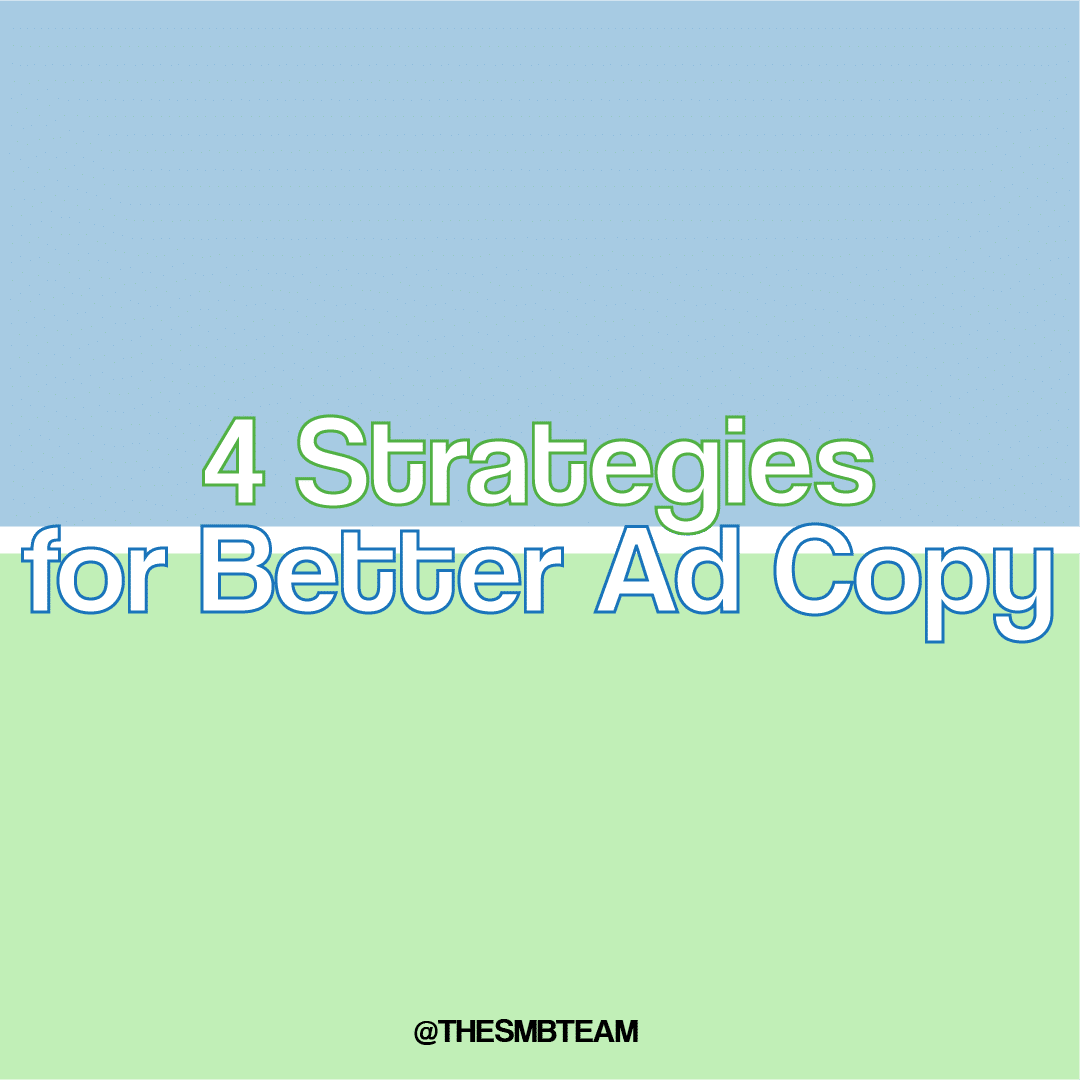 1. Speak Directly To Your Consumers Needs
What does the person searching WANT or NEED, and how can your business help them get there?
Your approach to copywriting must go far beyond keywords and general terms. Sure, including the keywords that you're bidding on is important, but it doesn't have as big of an effect as you may think.
In order to stand out amongst the noise, and the other ads that are showing up, you need to speak directly to your consumer's needs, and end-goal.
The reason that someone clicks on an ad isn't because of some amazing deal that you've included in the h2 text, it's because it mirrors what they believe is a desirable outcome.
So, before you go down a rabbit hole or become overwhelmed with creating amazing and persuasive ad copy, think about what the end-goal that your searcher wants to accomplish, and how you can clearly and effectively fulfill that need.
Take this example below on "clothing selling":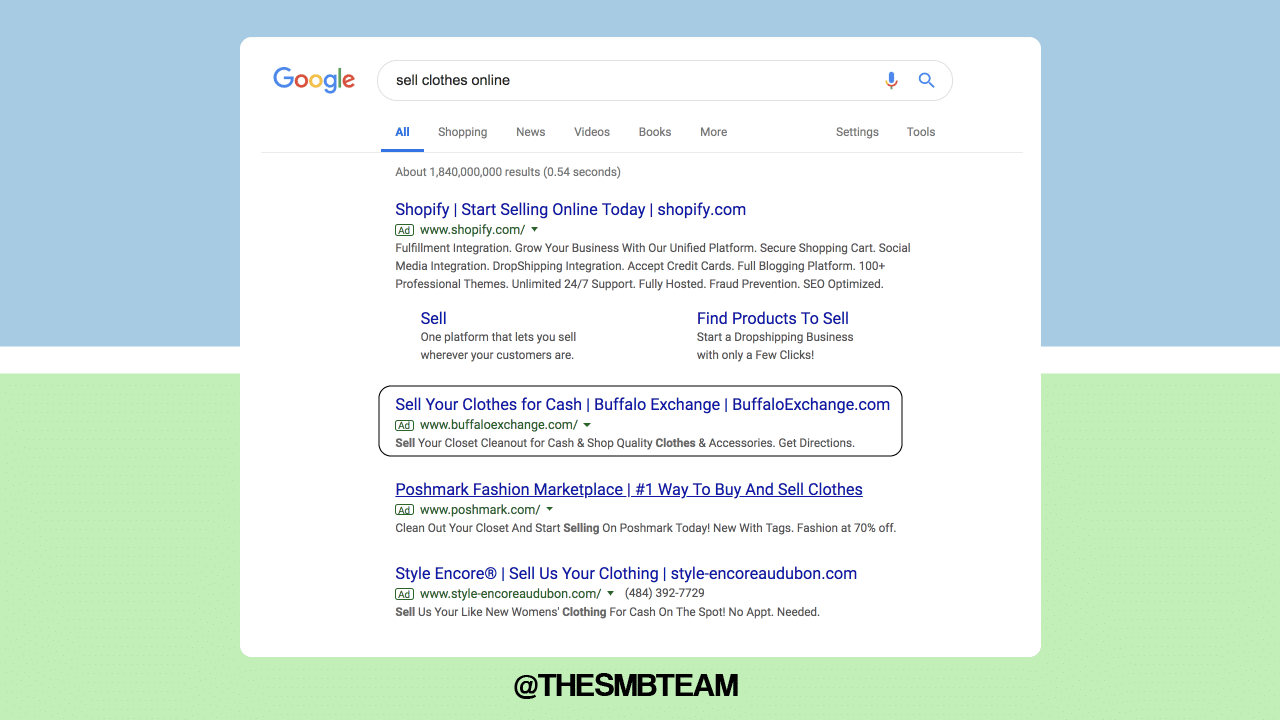 The one that we highlighted from Buffalo Exchange speaks directly to the searcher's NEEDS.
Think about it, what would someone's motivation be to SELL their clothes instead of DONATING them.
Well, they're looking to make some fast and easy cash. Instead of complicating things and trying to educate the searcher on their company, they took themselves out of the equation and spoke DIRECTLY to the NEEDS.
Their ad doesn't try to position themselves as the "best" or the "#1 way to buy and sell clothes", it clearly communicates the cause and effect.
Sell clothes, earn cash.
Now try to think about your business and how you can apply this same framework to your company. Are you a family law attorney, trying to run ads for your firm?
What does your ideal client want? Well, if it's a divorce they most likely want a "fast and smooth divorce".
Check out our guide on how to run your own PPC campaigns: Lawyer PPC Playbook
2. Use Psychology: Create Emotional Triggers
While some searchers (like in the example shown above) may be looking to make a fast decision on a low-barrier product or service, not all business are the same.
Some require more information and more persuasion. It's true that some online searchers are just looking to gather information in order to inform a larger decision down the road.
But, as you may know, it's your job as a marketer or the one running your business's marketing campaigns, to move and pursuade people into action.
Why? Because it's human fact that all decisions aren't based on pure logic, there's emotional triggers behind each and every decision that we make.
This can be done through what we like to call as emotional selling.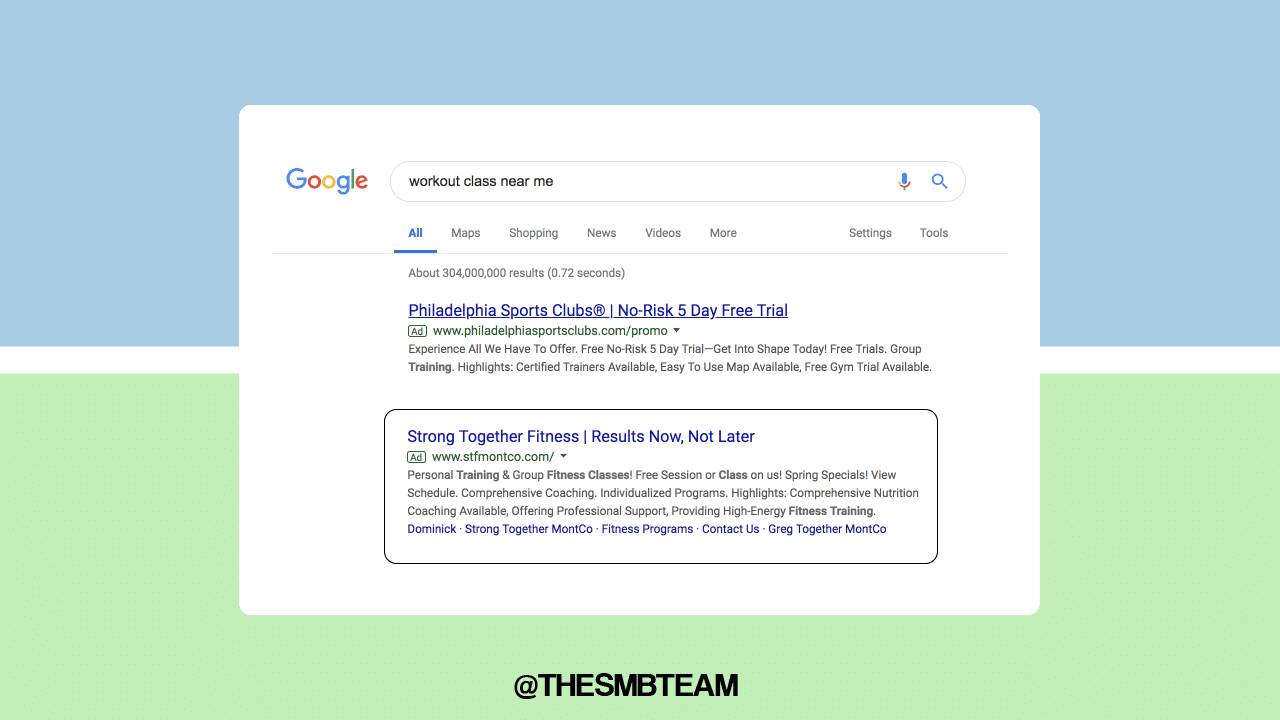 The second ad, "Results Now, Not Later" evokes an emotional response from the searcher because they WANT to find a work out program that gives them results now so that they can feel better about the way they look and feel.
By highlighting the USP (Unique Selling Proposition) of achieving Results Now, Not Later – you're speaking to the searcher who may be trying to shed the last 10 lbs of baby weight, or the bride who's looking to get in shape in-time for her wedding.
In order to make your ad copy more emotional, there are some things that you should consider:
Who is your ideal customer?
What life stage or circumstance are they currently in?
What are they looking to get out of their end-goal
Focus on being solution-oriented and solving the end-goal of the searcher.
3. Put Yourself In Their Shoes, People Love The Sound Of Their Own Name
"Remember that a person's name is to that person, the sweetest and most important sound in any language". – Dale Carnegie
The truth of the matter is, that as consumers we're selfish. We want to feel as though a product or service was made specifically for us, and it answers all of our needs.
When reading your ad, searchers should feel as though they're having an eureka moment and that this particular thing was made just for them.
So, how does this translate into writing ad copy that converts?
Try using as many personal pronouns as possible, such as: you, your, yours, etc.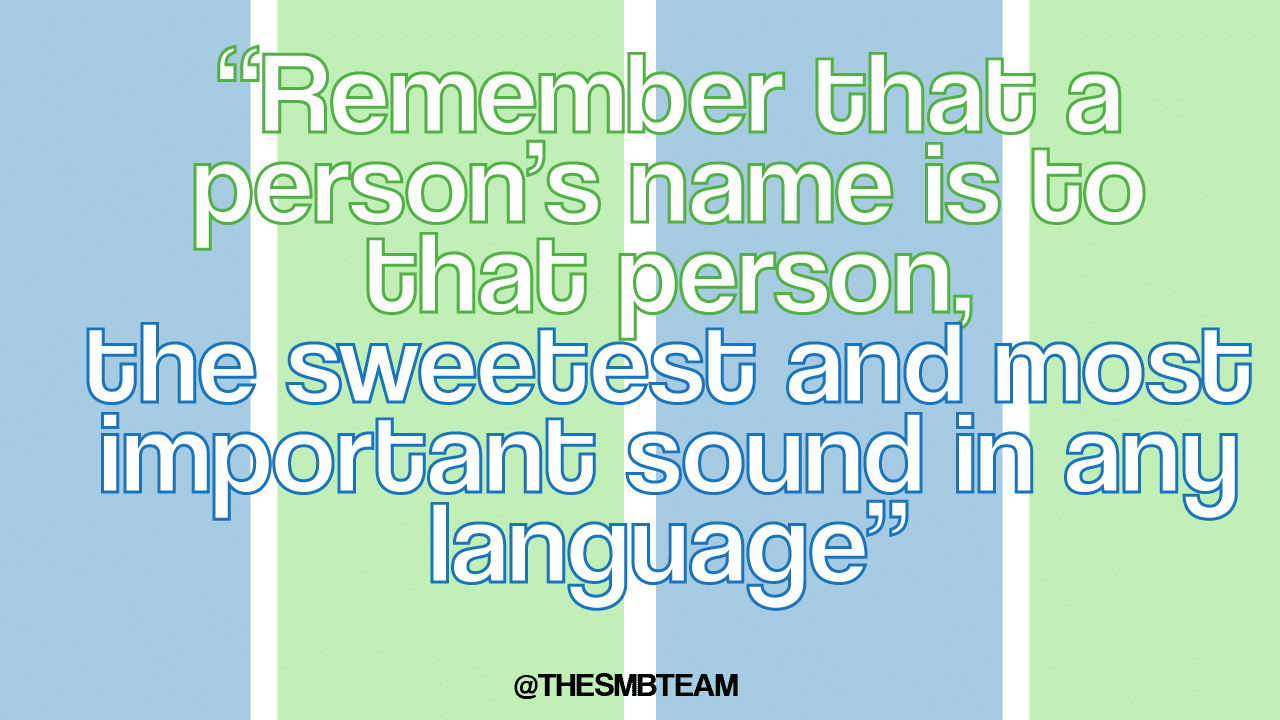 The more that you can make a searcher feel as though this ad was specifically placed onto their search results, the better!
Not only will it speak directly to them and evoke emotion, but it will also make them feel a sense of personalization.
Check out this example below from Under Armour, take note of the amount of times that "YOU" and "YOUR" are used: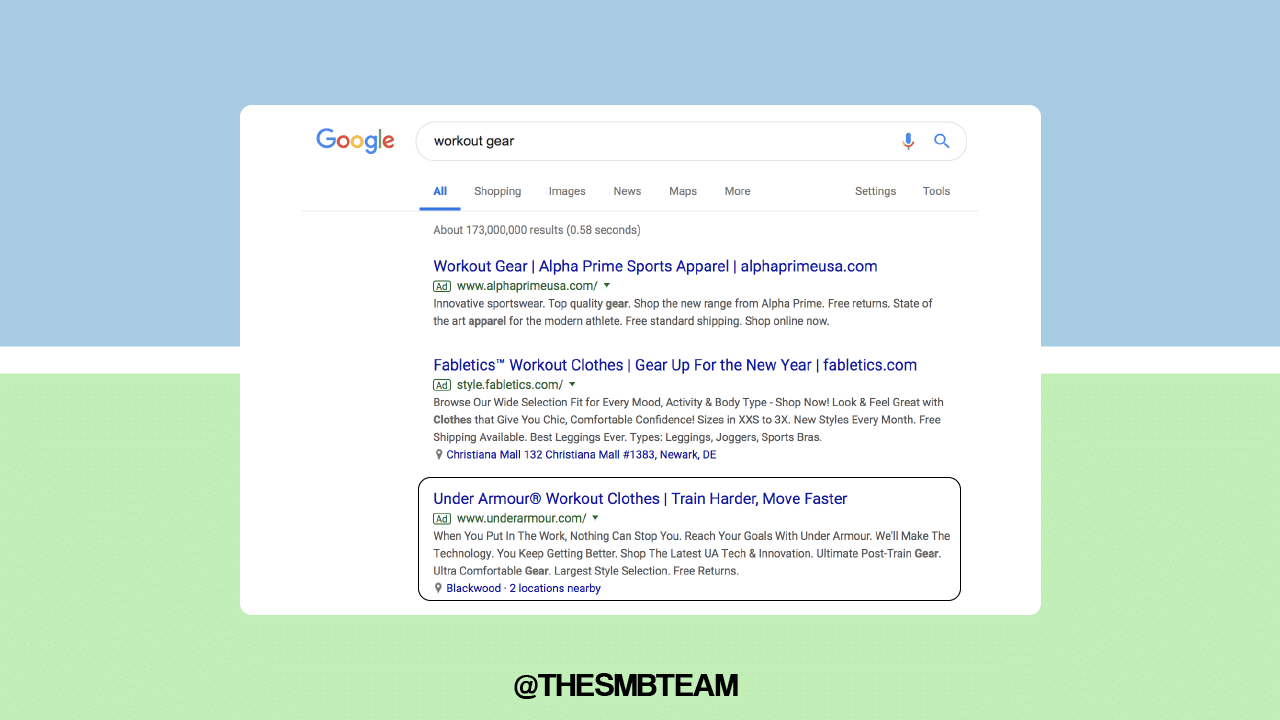 Not only does it evoke an emotional response (like tip #2), but it also creates a sense of personalization that is unmatched in comparison to the other two ads.
""We'll make the technology, you keep getting better".
This particular ad does such a great job at emphasizing what the company does, as well as how it's going to help facilitate a better end-goal for the searcher.
4. Numbers Don't Lie
If you're in a highly competitive niche, which is heavily driven by price (like the example below), then including statistics, numbers and discounts is important.
That is if you have included the criteria and tips that we laid out above: you're speaking directly to the end-goal of the searcher, you evoke emotion, and make your ad personal.
Getting an oil change is a rather routine service, similar to that of going to the doctors. Most individuals have a family doctor or mechanic – but for those who may be searching out of NEED, your ads mentioning price will speak to them.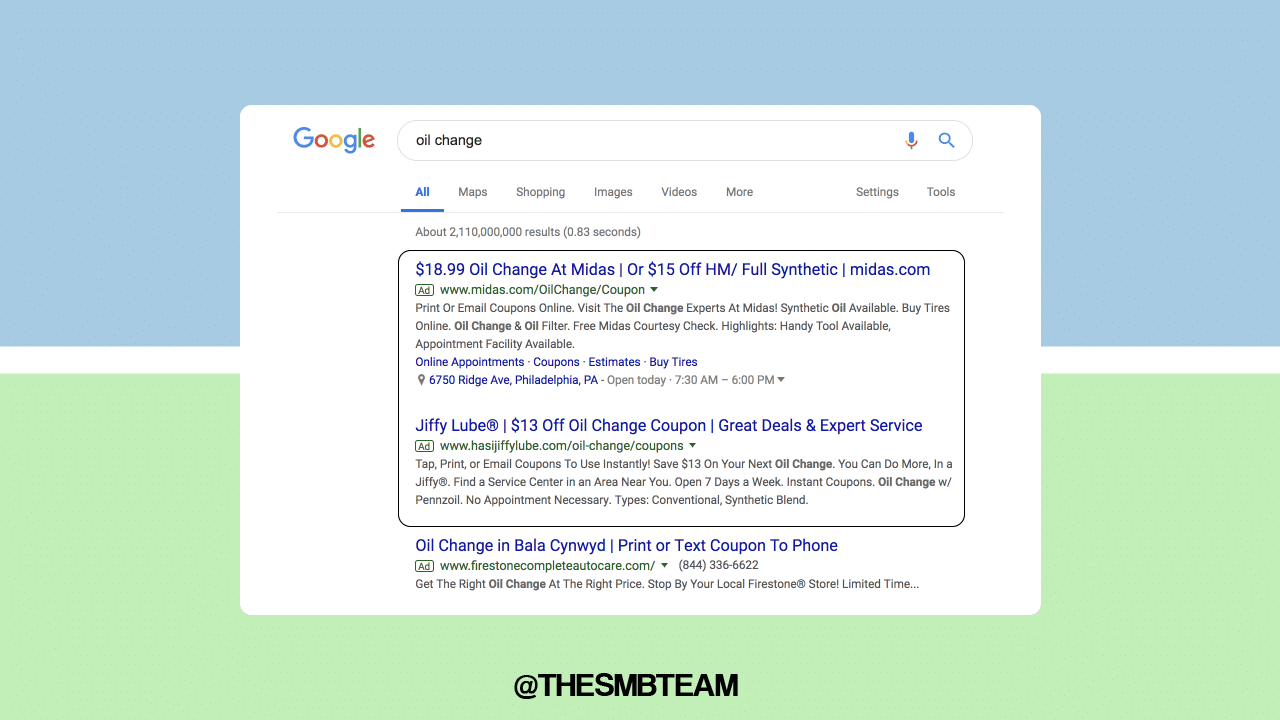 Most times when someone is searching for an oil change near them, they're looking for a specific type of business.
One that offers a basic service and is relatively quick at doing so. These individuals are most likely searching through mobile, trying to find a place to get their oil changed while traveling, or are in some sort of a pinch.
Including specific prices and/or coupons is important to draw the attention of this specific type of searcher.
These types of ads are great because it mentions price upfront, and gives the searcher a relative idea as to what it's going to cost to get the service done.
Summary: How to Create Great Ad Copy For Your Google Ads
1. Speak directly to your consumer's needs.
2. Use psychology and create emotional triggers
3. Put yourself in their shoes: a person's name is the sweetest sound to them
4. Numbers don't lie, use specific prices and statistics to catch attention