At some point in your journey as a business owner, you'll have to learn about digital marketing. Whether you decide to navigate this world yourself, or choose to hire a competent digital marketing agency, it will be an extremely important decision that you make for the future of your business.
In today's digital landscape, there's a lot of skewed knowledge. Many agencies promise, very few deliver.
Choosing the wrong agency can be costly – you'll end up throwing thousands of dollars down the drain. Not to mention the implications that it can cause on the overall brand and name recognition of your business.
Set A Budget And Have Clear Goals
Before you start the agency searching process, it's important to understand what you actually need. There are some agencies out there who specialize in branding – a need for a new or younger business. These types of agencies can help you design the look and feel of your business online. They'll cover everything from logo design, brand guidelines to unique selling propositions.
In the case of a more established business who's looking to increase sales and drive traffic to their websites, a paid advertising agency (PPC or SEM) would be higher on the priority list. Or, let's say that you're looking to create a longterm strategic plan for Search Engine Optimization (SEO). Then an agency who specializes in content marketing and organic strategy would be a better fit for your needs.
Another component to take into consideration is your budget. How much is your company willing (and prepared) to spend. Depending on your needs (like discussed above), you'll have to allocate a one time and monthly recurring budget. Most digital marketing agencies will be held on a monthly retainer business. A scope of work will be determined, and your company will be billed each month for that scope of work.
If your digital marketing needs are more project based (logo design, website build, etc), then these will most likely be one-time transactions. However, a proper budget must be communicated to the agencies whom you're enlisting for these services, as they'll be able to create a plan that fits within that budget.
Thoroughly Read Through the Contract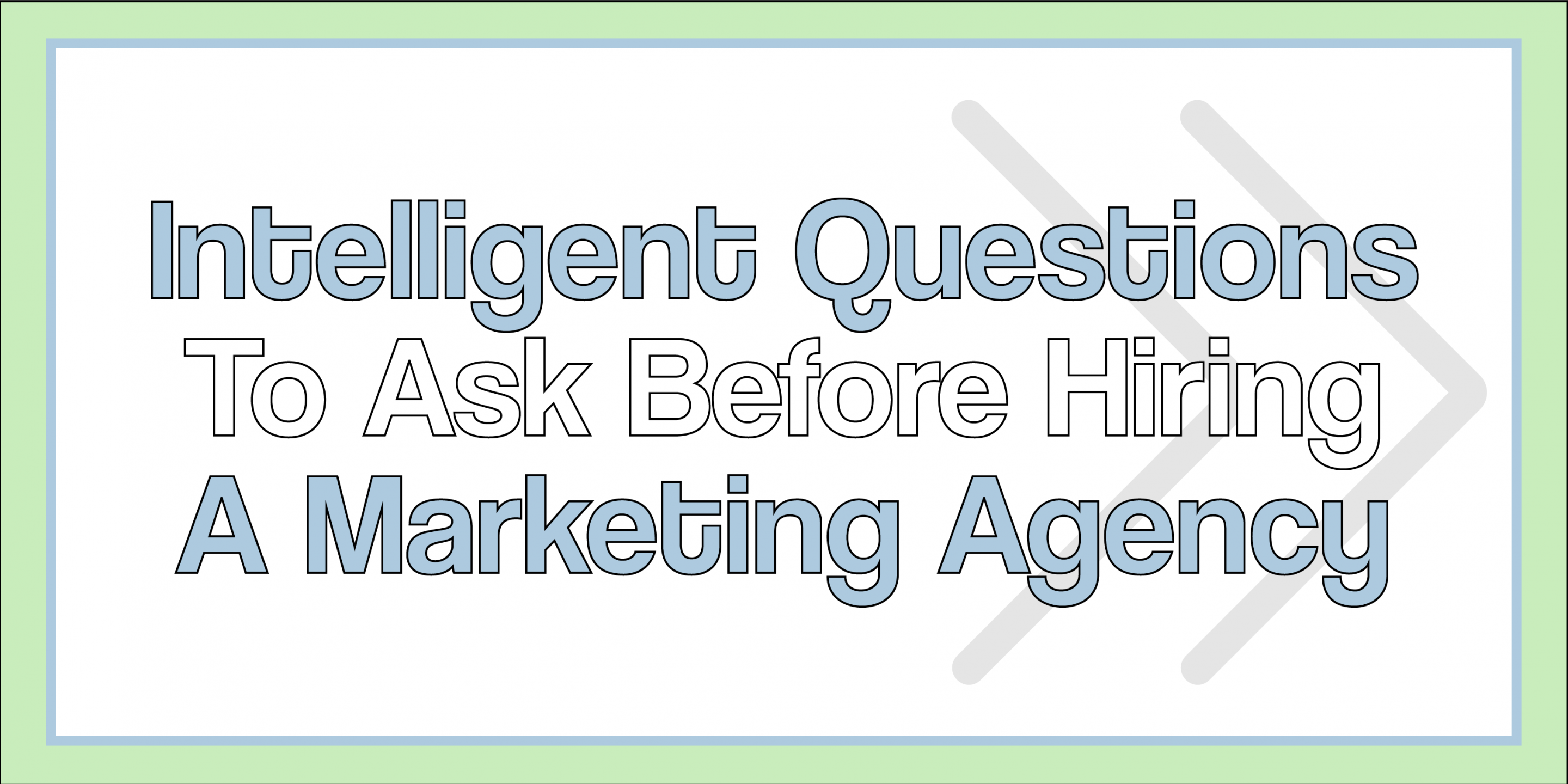 Transparency is key. As a digital marketing agency ourselves, we've heard every horror story under the sun from our clients. Whether it's their previous agency holding their website hostage, or not being given access to their Google Ads account.
Some agencies will work in some pretty gnarly stipulations into the fine print of their contract. You'll want to demand full transparency from any digital marketing agency that you're interviewing.
Question 1: If at the end of this contract, I decide that I don't want to renew, what happens to the properties and data that was acquired during our partnership?
If the answer is that you don't receive ownership to your website, ad accounts or data… Run.
Question 2: What will our working relationship look like? Will I have a dedicated account manager, how many weekly meetings can I expect?
This is important. You want to have full confidence in the fact that you'll have an internal contact point within the agency that you'll be able to reach out to with any questions or concerns. At some agencies, account managers are juggling multiple clients. While I'm sure that you don't expect to have them on-call for you, clear communication lines should be expected.
Question 3: What does your conversion rate optimization process look like?
Any good agency will have processes in place to optimize their campaigns. Whether they're paid social, search engine marketing, search engine optimization, etc. Knowing that your potential future agency has a plan in place to ensure that they're always testing and improving their results is extremely important.
Choosing One Agency vs. Multiple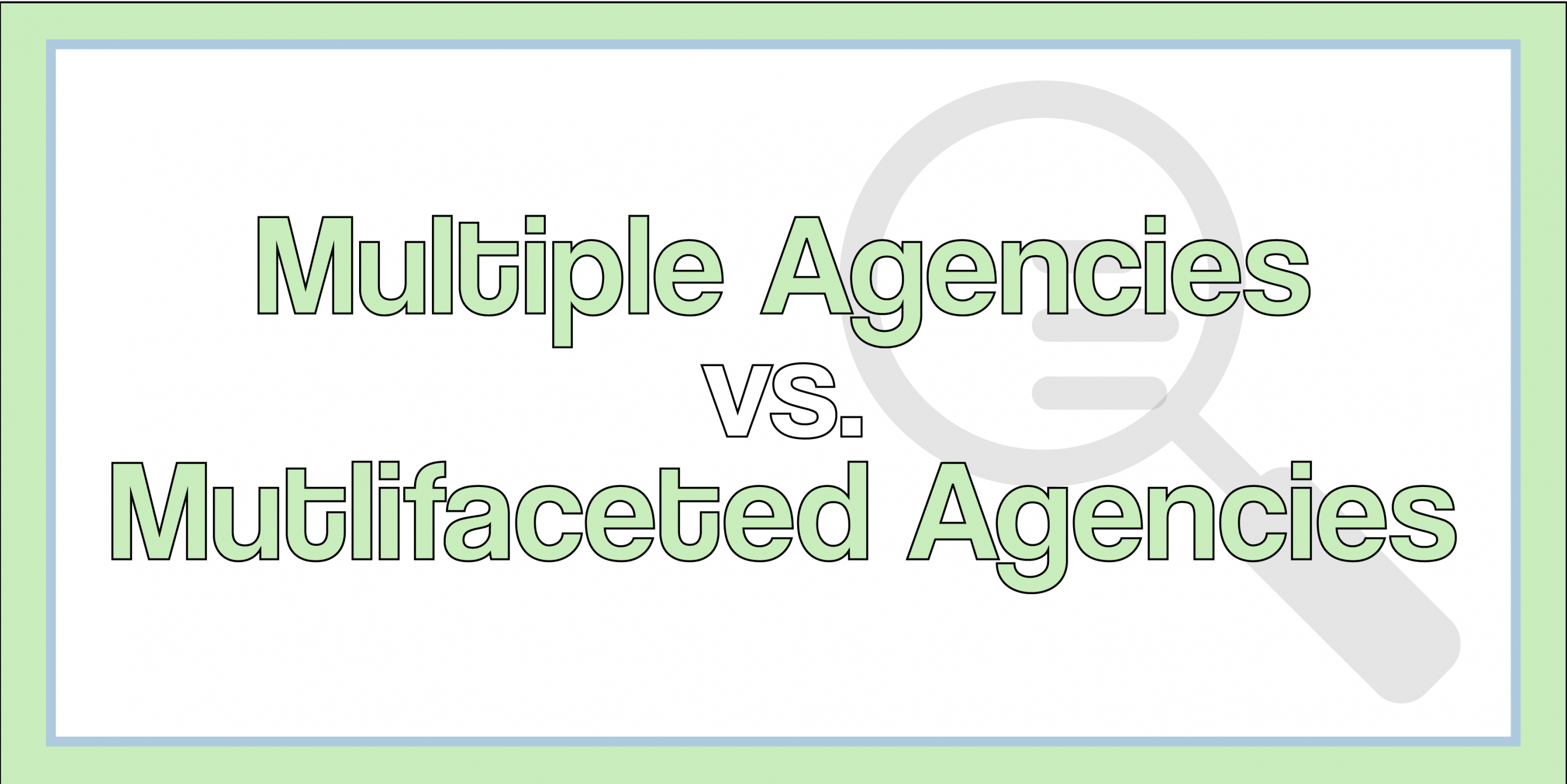 There are pros and cons to hiring multiple agencies for your specific needs, as well as hiring one agency who can do it all.
The benefits of hiring one agency who specializes in Pay Per Click (PPC) for example is the fact that they spend 100% of their time crafting their skills towards PPC. However, they may be unable to see the long term vision of your marketing plan, as well as see beyond the curve for trends happening in other areas of marketing.
For example, if you were to hire a digital marketing agency that can handle both PPC and SEO, the internal teams will be able to collaborate on your campaigns and utilize the data yearned in each.
If you choose to go with two separate agencies, just know that it is extremely difficult to work cross-agencies without data or information slipping through the cracks.
Interview Agencies Just Like You Would Employees
Think of about finding a digital marketing agency similar to how you would interview potential employees.
Scan the internet, conduct multiple searches and inquire to potential agencies who look like they may be a good fit on paper. You'll want to vet these agencies thouroughly, having multiple meetings with them before making your decision.
Remember, every agency is different and every business may be looking for something different from their agencies.
The client-agency relationship should be mutually beneficial.