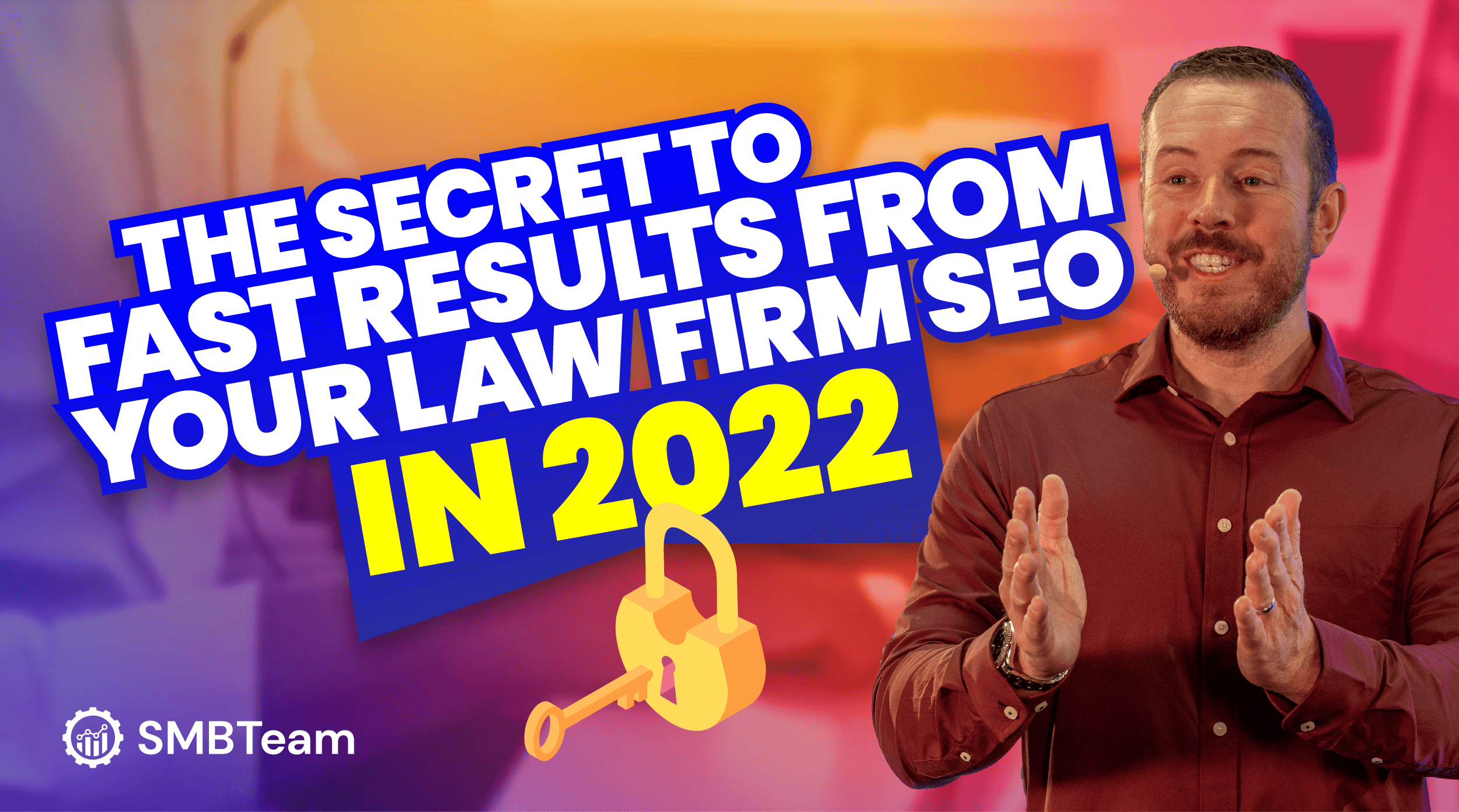 How Law Firms Can Get More Leads from Google
Getting a competitive edge over other law firms in your area requires capturing the attention of potential clients online before they call your competitors. One of the best ways to get those leads to call your firm first is to make sure you're ranking well in Google searches. 
Heading into Q4, how is your current law firm's SEO strategy performing? If your results from 2022 are disappointing so far, then it might be time to rethink your SEO game plan. 
The good news? There's still time to turn things around this year. Here's the secret to fast SEO results and more leads from Google that you can use to get ahead in 2022.
The Google 3-Pack: Essential for Law Firm SEO
Here's something you might find surprising: trying to rank on the first page of Google probably isn't worth the effort for your law firm. When it comes to SEO for lawyers, the Google 3-Pack is much more realistic and effective than competing for first-page spots with well-known national firms and legal sites all across the country. 
So, what is the Google 3-Pack? It's a local search listing that Google uses to display the top three businesses that might help the searcher find what they're looking for. When you search "lawyer in Philadelphia," for example, the three law firms that Google believes are the best in the area will be listed right next to a map that shows their locations. 
Why is the Google 3-Pack so important? Because it gives your firm an opportunity to rank on the first page of Google without fighting over ultra-competitive terms. It also attracts potential clients who need legal help now and are ready to pick up the phone and call you. This can get you new cases fast, with very little investment. 
When your firm ranks in the Google 3-pack, you won't be competing with national legal sites. Instead, you'll be competing with firms in your area and attracting local leads that are much more likely to hire you than people who visit your site from other areas of the country. If you rank on the first page, you'll get a lot of traffic–but how much of that traffic will lead to cases?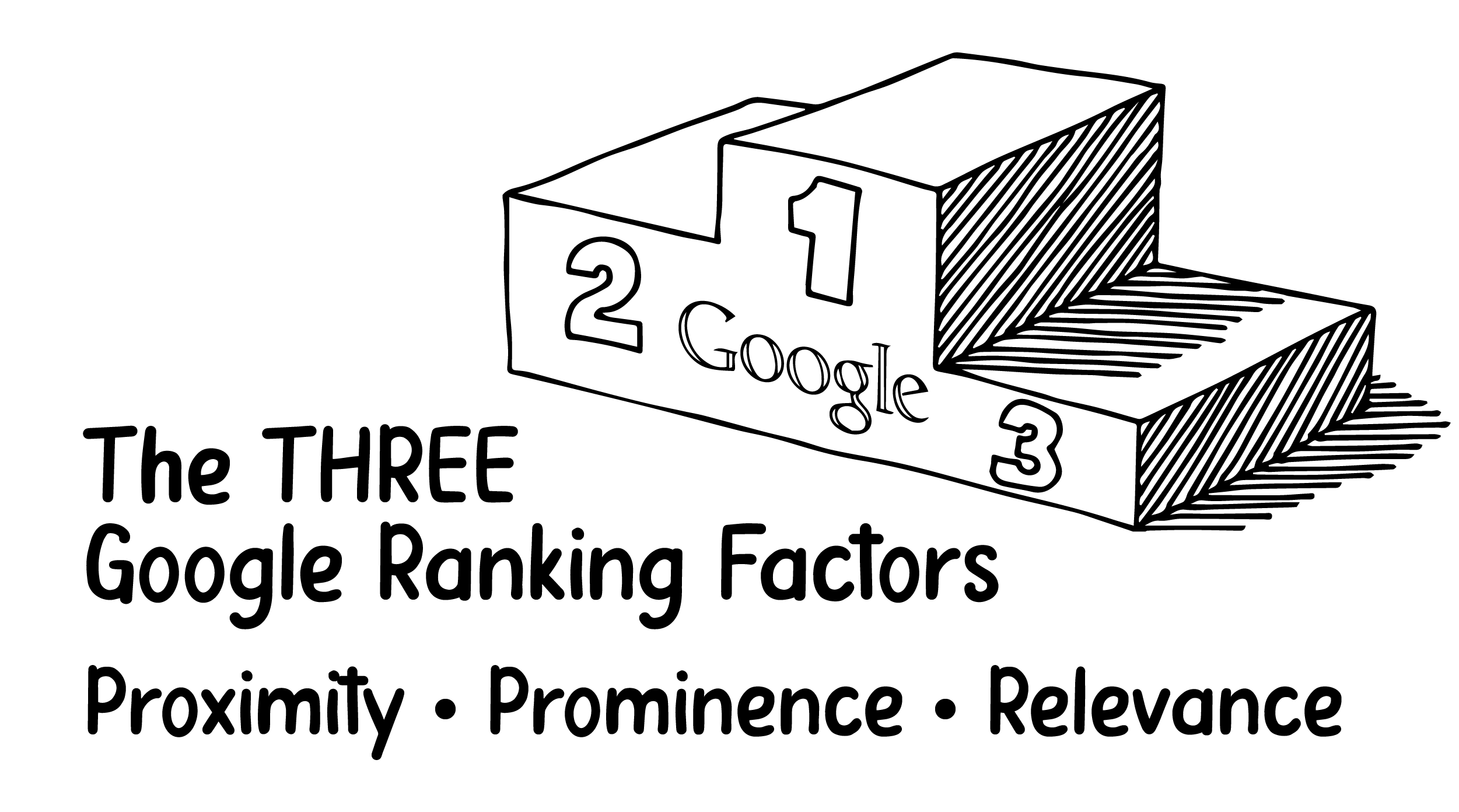 Ranking Factors for the Google 3-Pack 
Ranking in the Google 3-Pack comes down to just 3 factors. The goal of the 3-Pack is to provide searchers access to top-rated local businesses near them. Because of that, these are the ranking factors that matter the most: 
Proximity to the Searcher 
This ranking factor isn't something you can control–it's all about where the searcher is in relation to your firm. Depending on where they are, your firm may or may not appear in the 3-Pack. You can optimize your website for surrounding areas to improve your overall ranking, but the 3-Pack will rank based on distance from the address listed in your business profile. 
Prominence 
How prominent is your law firm online? Your firm's online reputation matters a lot when you're trying to rank in the 3-Pack. Google judges how prominent a website or business is by its reviews and the number of times the site is mentioned and linked online. Traditional ranking factors matter here!
Relevancy 
The last ranking factor has to do with how relevant your business is to the searcher. Your site should be optimized to appeal to your ideal client, the person who is on Google and searching for a law firm nearby. 
SEO for Lawyers: Simple Secrets For Success
Since local search is so important to SEO for lawyers, getting into the Google 3-Pack is where you should be putting your effort if you want to get more leads. The good news is that getting results from local search isn't complicated–you need to focus on just a few key activities to improve your chances of showing up in the Google 3-Pack.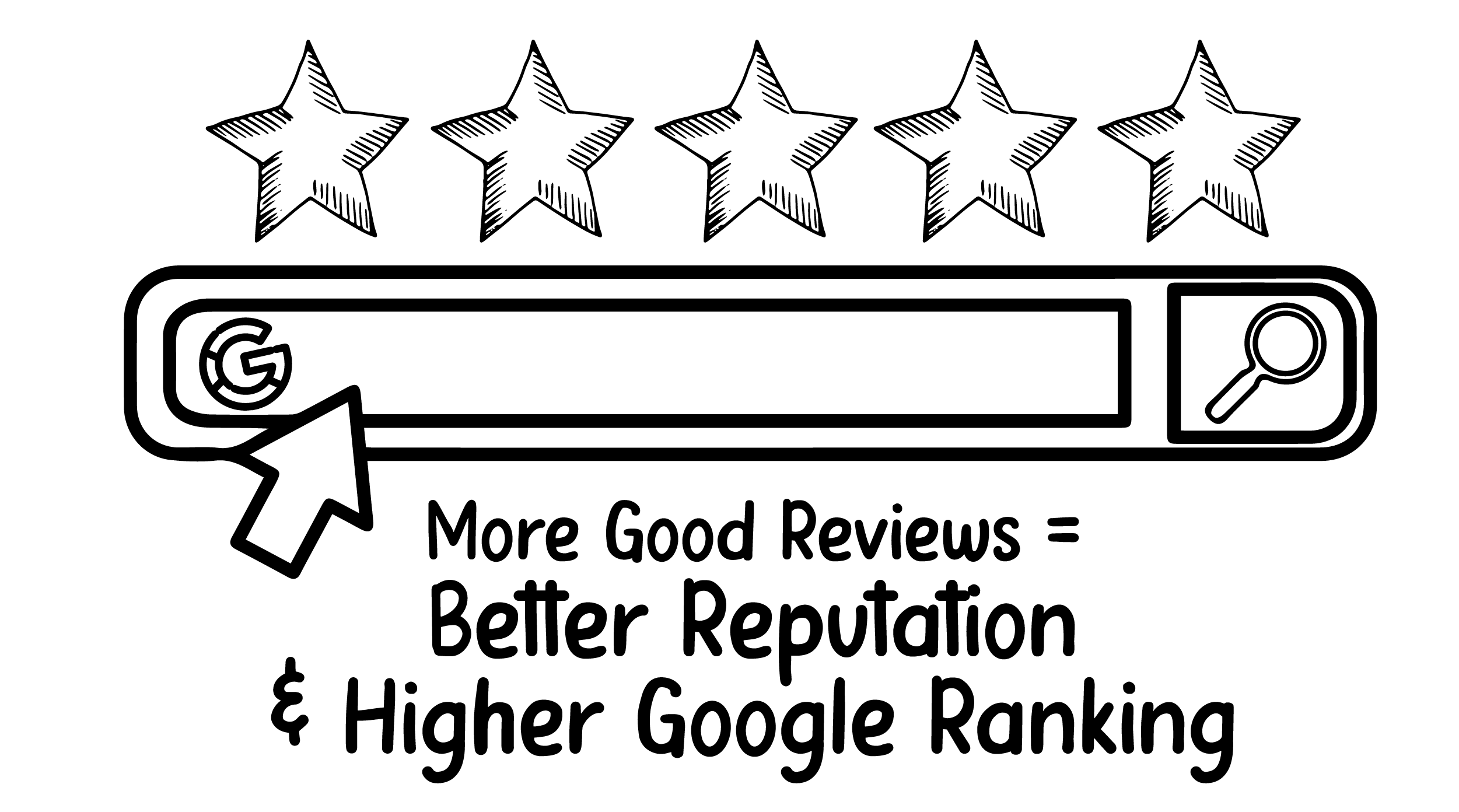 Collect More Reviews  
Reviews are absolutely CRITICAL for SEO success. Having lots of excellent reviews on your Google business profile will make a huge difference in your overall ranking. Google wants to recommend businesses with a good reputation, so the more good reviews your firm has, the more confident the algorithm will be in suggesting you to searchers. 
Collecting reviews needs to be an ongoing activity. Unfortunately, you can't just make a big push, get some reviews, and call it good. Google considers how consistent your reviews are, meaning that you need to have new reviews coming in all the time to rank well. 
Optimize Your Reviews 
5-star reviews are fantastic but the content of those reviews matters too. Google's algorithm will be looking for certain terms in the text that are related to the keywords searchers are using. If your business has lots of reviews using these terms, known as LSI (latent semantic indexing) terms, Google will be more likely to display your business listing in the 3-pack.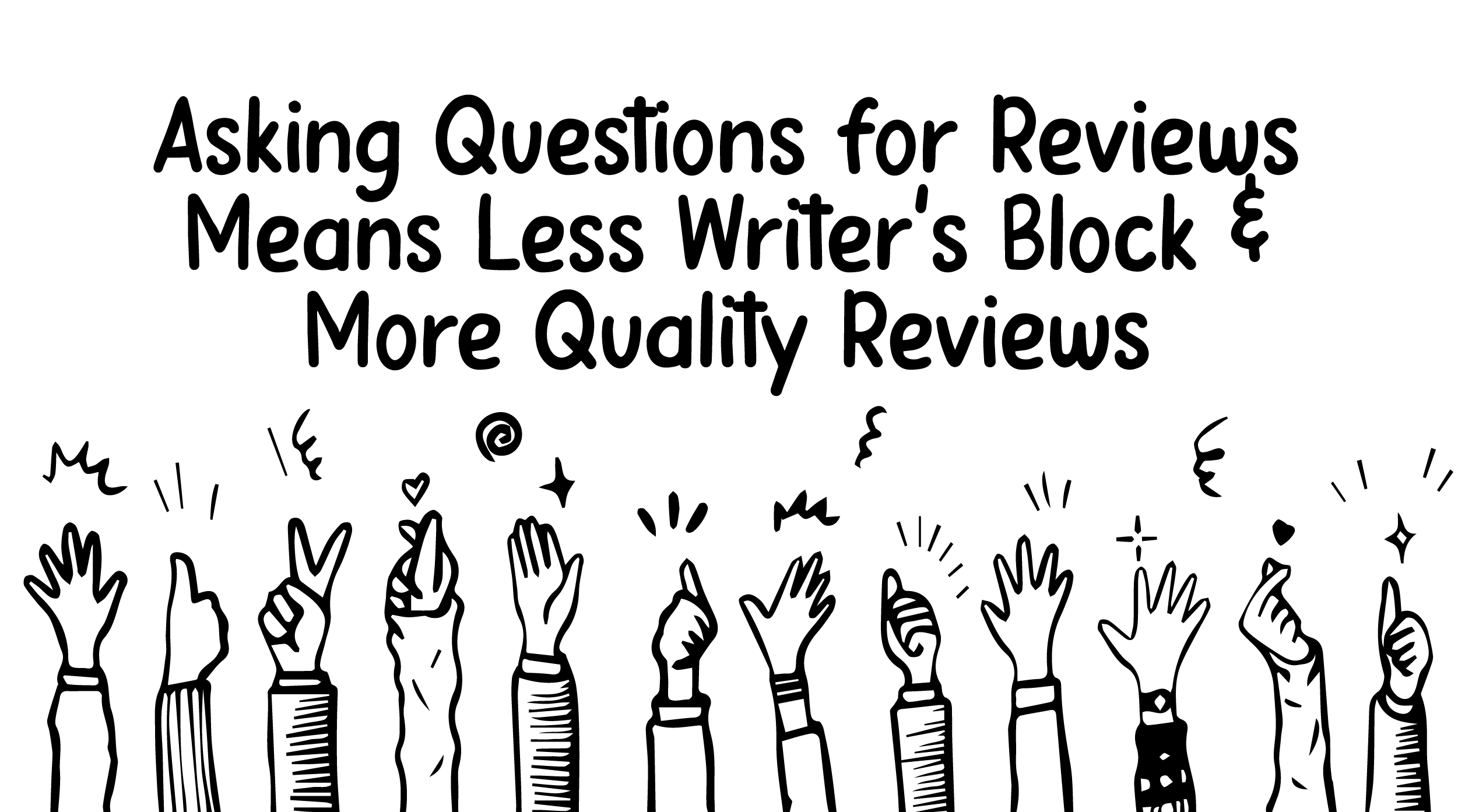 So, how do you get people to use these terms in their reviews? Simple. Just give them some questions to answer when writing their review: 
What problem did you have before coming to our law firm? 

Why did you choose our firm over all the other options in the area? 

What did we do for you?

How did we help you and what were the results? 

How have those results impacted your life? 
The best part about providing clients with these questions, besides increasing the quality of LSI terms in each new review, is that you are removing an obstacle: writer's block. So often, people don't know what to say when they sit down to write a review. This approach solves that problem! 
Complete Your Business Citations
One very simple way to increase your SEO success is to make sure that all of your business listings are up to date. If you haven't claimed your business listings on sites like Yelp or national legal websites like Justia and FindLaw, then you have a huge opportunity to boost your SEO success with minimal effort.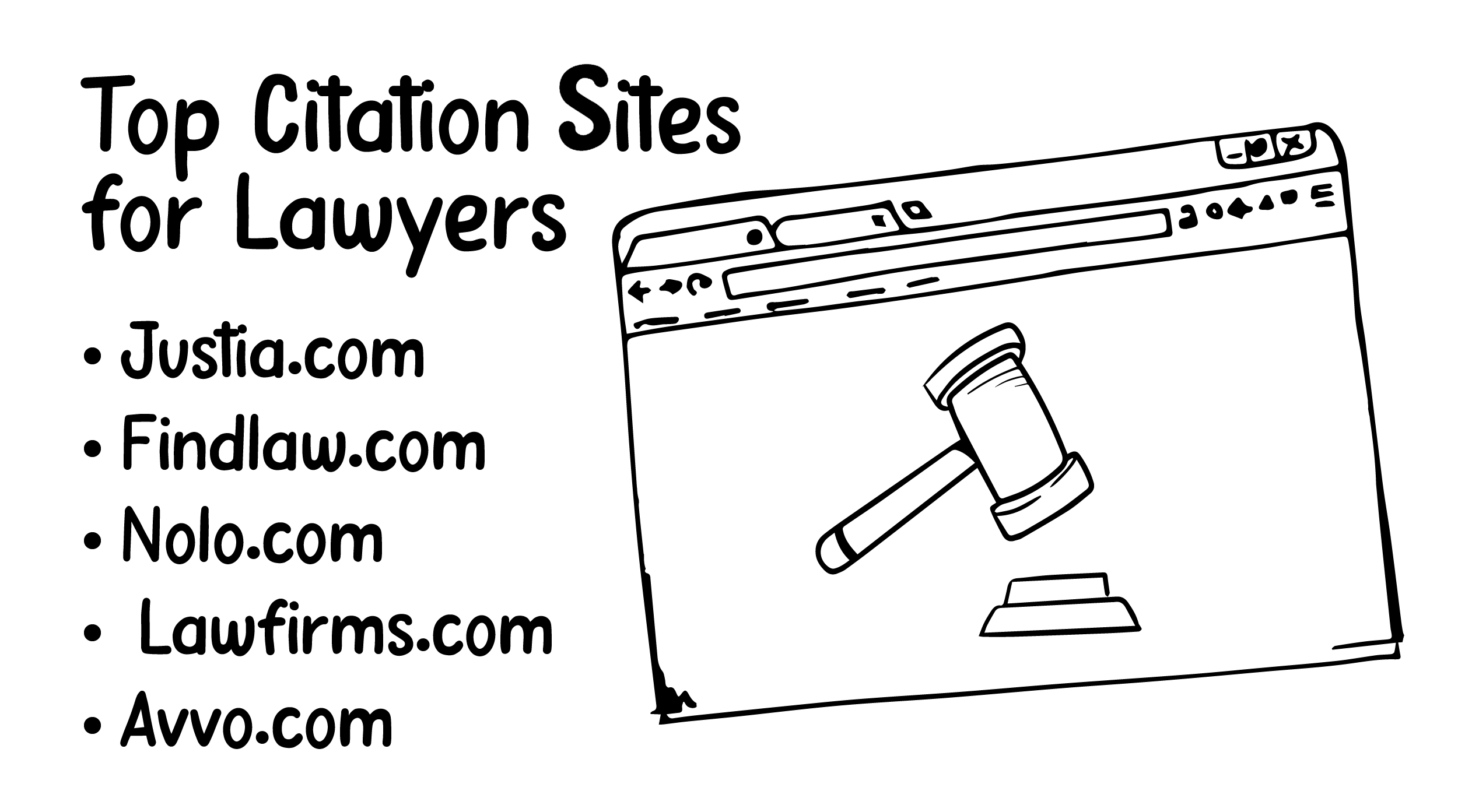 Make a list of 20-30 sites that list businesses, login, and claim your listing. Choose the most important sites for the greatest impact. Make sure you update your firm's name, address, and phone number so that they are consistent across all your business citations. This is something you only have to do once, but it helps Google to see that you are an authoritative business. 
Respond to All Reviews 
Figuring out what you need to do to rank can be challenging and Google doesn't give a lot of information about best practices. However, they do note that you should respond to every review you get if you want to rank higher in local searches. 
When you respond to a review, don't just say "thank you" and move on. Write something heartfelt and put some thought into your response. You should even respond to negative reviews! 
How Fast Will You See Results? 
If your law firm's SEO strategy has been performing poorly, then you're probably anxious to see results quickly from these strategies. SEO has always been a long game, but improving your local ranking is often quicker than ranking nationally. 
Because each situation is different, it's hard to predict how quickly you'll see results if you start implementing these strategies right away. However, the more quality reviews you have coming in, the more likely you are to start seeing a positive difference quickly. 
Ask every happy client for a review, incentivize your staff to collect more reviews, and consider creating an automated process that reminds clients to leave a review. Once the reviews start rolling in regularly, you can expect to see more phone calls from Google coming in. 
SEO for lawyers relies heavily on reviews for a simple reason: people want to feel safe when they pick up the phone to call you. They don't want to take any chances on a law firm that might be a "wild card." They want to know what other people think of your services before they call. 
Get More Law Firm Leads in 2022
Law firm SEO is a low-cost way to get the phones ringing. If you want to get more law firm leads in 2022, then focusing on getting your law firm listed in the Google 3-Pack should be on your business development to-do list. 
Want to develop a custom, targeted SEO plan with our team? Apply for a free strategy session (www.smbteam.com/apply). We can help you develop and execute a plan that will help you grow your firm in 2022 and beyond.