When it comes to law firm SEO, we believe that most activities are largely a waste of time for busy professionals. If your firm isn't even registering in Google searches and you're getting frustrated with search engine optimization, then you may be spending your time on the wrong SEO activities.
As a busy attorney focused on helping your clients, you probably don't think that you have time to boost your firm's rankings. But here's your first law firm SEO secret: you don't have to spend hours every week writing posts and optimizing keywords to benefit from SEO.
That's why we created the 5-in-2 Technique: to give you the high-value, low-commitment expert secrets you need to produce real ranking results—fast. These 5 "shortcuts" to SEO success for attorneys will allow you to get 80% of the results in just 2 hours per month.
That other 20%? It's not really worth your valuable time and energy.
You don't have to do it all to get results. By focusing your efforts on a few key activities and high-quality content, you can produce the SEO results you need in a fraction of the time.
In this post, we're going to show you how to implement the 5 key steps to SEO success for lawyers that you can complete in just 2hours per month. By using the 5-in-2 Technique, you'll start to see results quickly—often in as little as a few months.
Will This Work For Your Business?
Before we jump right into the search engine optimization techniques that could make all the difference in your organic rankings, it's important to note that these SEO secrets are designed specifically for local law firms and other local businesses selling high-end services and products.
Law firm internet marketing requires different tactics from businesses in other industries. These SEO tips may work for a restaurant or clothing boutique, but they're tailored to boost law firms' rankings and may not work as well for other industries.
Don't Have Time To Finish Reading?
Download this blog in E-Book form.
Looking for more tips on how to build a profitable SEO strategy in only 2 hours per month? Take our Free E-Book with you on the go.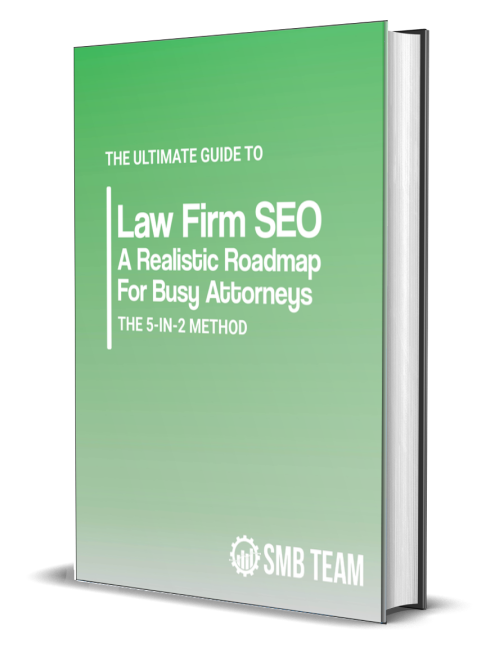 The 5-in-2 Technique: 5 Law Firm SEO Expert Tips You Can Master in 2 Hours Each Month
Now that we can safely ignore the most time-consuming SEO strategies, we're going to take you through the only 5 SEO tips you need to worry about. These powerful activities shouldn't take more than a couple of hours a month but will deliver remarkable results.
1. Own Your Google My Business Listing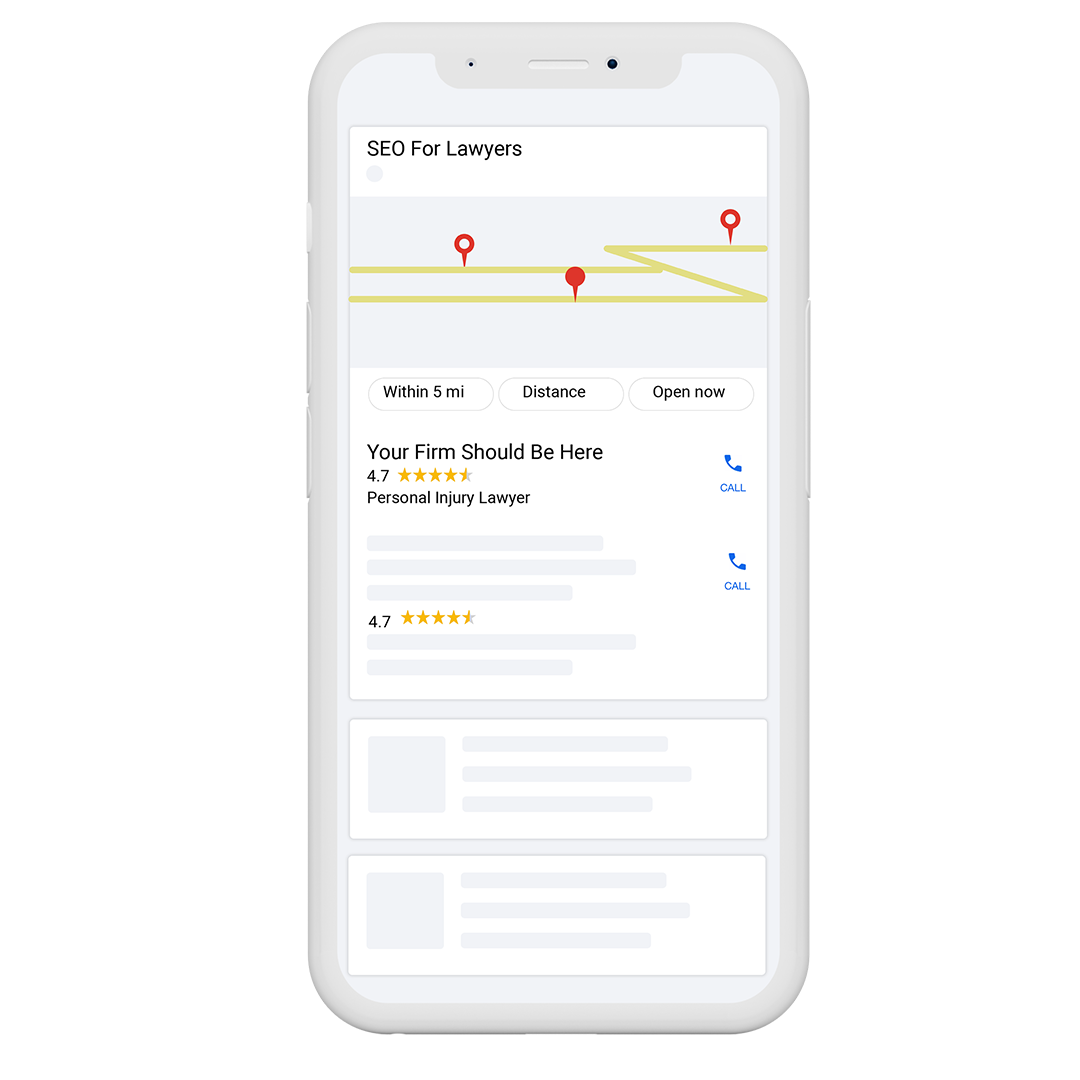 Did you know that you have to claim your Google My Business (GMB) listing for your law firm? It already exists, but you need to verify the information if you want the listing to help you rank in local searches.
Claiming and optimizing your GMB listing takes a few minutes, tops.
It's an SEO secret that you can do once and reap the benefits indefinitely. The most important reason to claim the listing? Setting the practice area category for your law firm.
Most people know exactly what kind of lawyer they're looking for when they do a Google search.
They want someone specializing in a certain type of law, they want a highly-recommended firm, and they want to find help nearby without putting in a lot of effort. Setting your law firm's category and listing your practice area can help you rank higher in searches almost immediately.
You should also upload at least 20 photos to your Google My Business listing . These should be of your office, signage, the local area, you, your staff, and other relevant images. People love visual cues, and so does Google.
When you claim your GMB listing, you'll have to answer a few questions about your law firm. We're not talking anything major, just some basics like your law firm's phone number, address, hours, etc.
WARNING: If you don't verify the information, someone else might do it for you. Google My Business listings feature a "suggest an edit," which can allow anyone to change something as fundamental as your office phone number.
How can you prevent a random person from taking over your listing? Make logging in and checking your business info part of your monthly SEO maintenance routine. It's quick, painless, and helps prevent misinformation that could turn away potential clients.
2. Set Up Your Law Firm's SEO Foundations
AKA: Make sure your website doesn't suck.
These days, your website is your online "storefront." Your front page is the beautiful (or not-so-beautiful) sign on your law firm's door. When it comes to impressing both customers and Google's algorithm, though, you'll need a bit more than a pretty template to get people in the door.
Imagine that you own a beautiful store in the mall. Lots of people are crowded around the entrance, but they can't get in. Why? Because the door is cemented shut. You have thousands of potential customers, but they'll never get a chance to shop at your store.
It might sound dramatic, but that's how someone feels when they visit your site and it takes more than a second to load.
An example of on-page SEO factors is site speed. How fast is your website loading when someone clicks on it from a search engine? If your website is loading fast, this will help boost your rankings and make the browsing experience much more pleasant for your visitors.
On-page SEO sounds intimidating, but it doesn't have to be. This post from Backlinko breaks down everything you need to quickly optimize your website pages. Some of these tips are as simple as where to place your keywords and take only minutes.
Like claiming your GMB listing, optimizing your site is something you can do once for ongoing benefits. You may need to do a little upkeep here and there as best practices change, but you can mostly ignore your on-page SEO once it's set up.
3. Publish at Least One 1000-Word Blog Post Per-Month On Your Law Firm's Website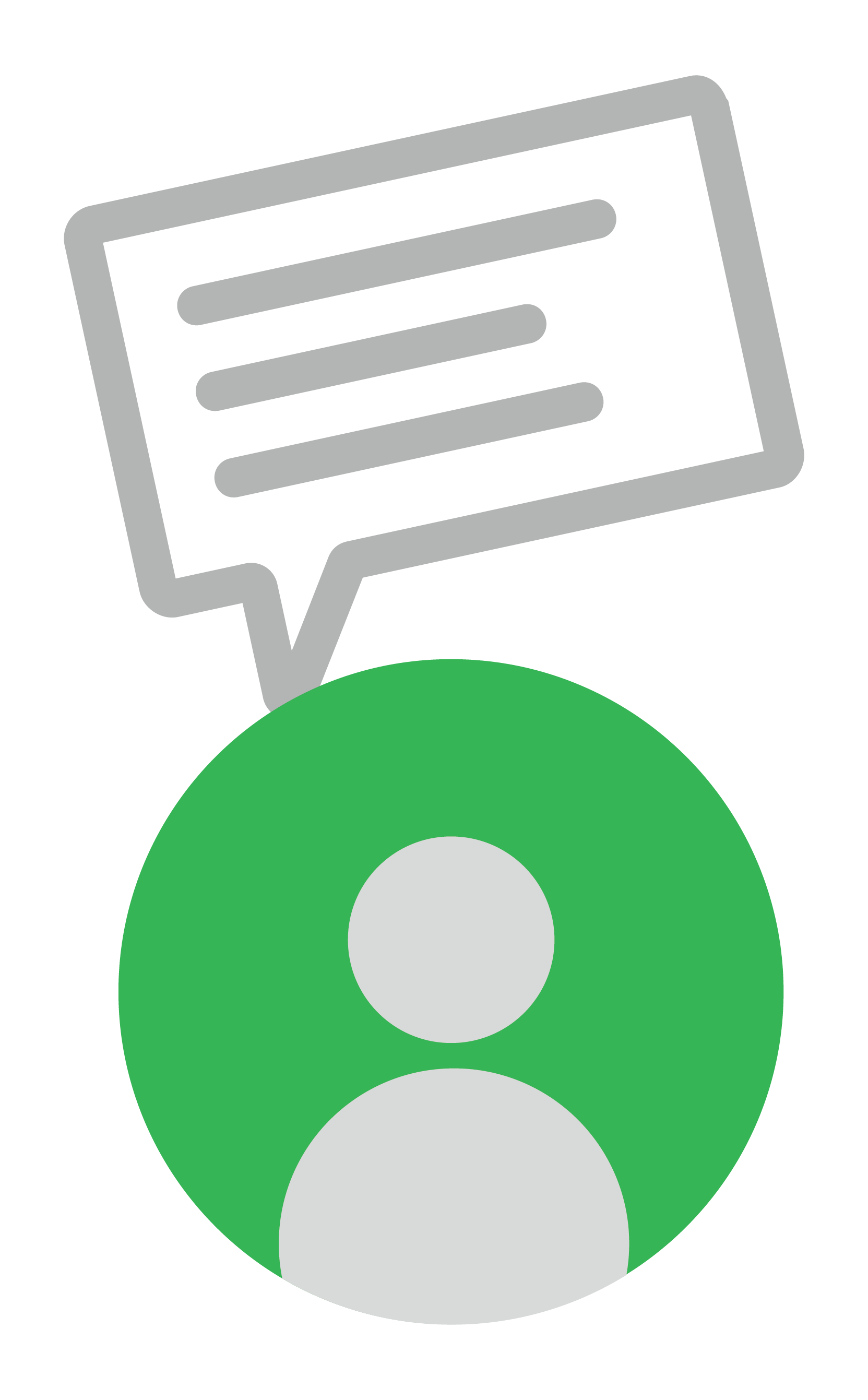 After the first two tips, you might be thinking "how is this going to take two hours a month?" Well, this tip is where a little bit of time and effort comes in. Creating content on your blog is a high-value SEO activity—if you approach it in the right way.
The catch? It should be a longer, high-quality, high-value post of around 1000 words. Potential customers are looking for answers, not 500-word posts on what a lawyer does.
You may have heard all kinds of myths about blogging, like:
You should post every week (or even every day—no lawyer has time for that!)
Your posts should be short
You shouldn't bother with blogging at all
Believing these myths about blogging won't help you become a lawyer/SEO expert, and you'll probably see very few results by sticking to them. Instead, you just need to write one post a month. Seriously, that's it!
Your clients have specific questions and already have key baseline information about what you do. Use that to your advantage when you create new posts and answer the questions potential customers really want to know.
What should you write about? Start with your clients' pain points. What's keeping them up at night? What problem do they need you to solve?
Just by asking yourself these simple questions, you can probably think of several great topics. If you're still not sure what to write about, start with something easy. Write a post that's an in-depth answer to a common question your clients have, create a how-to guide, or highlight local community and business events relating to your law firm specialty.
4. Ask for the Review, Every Time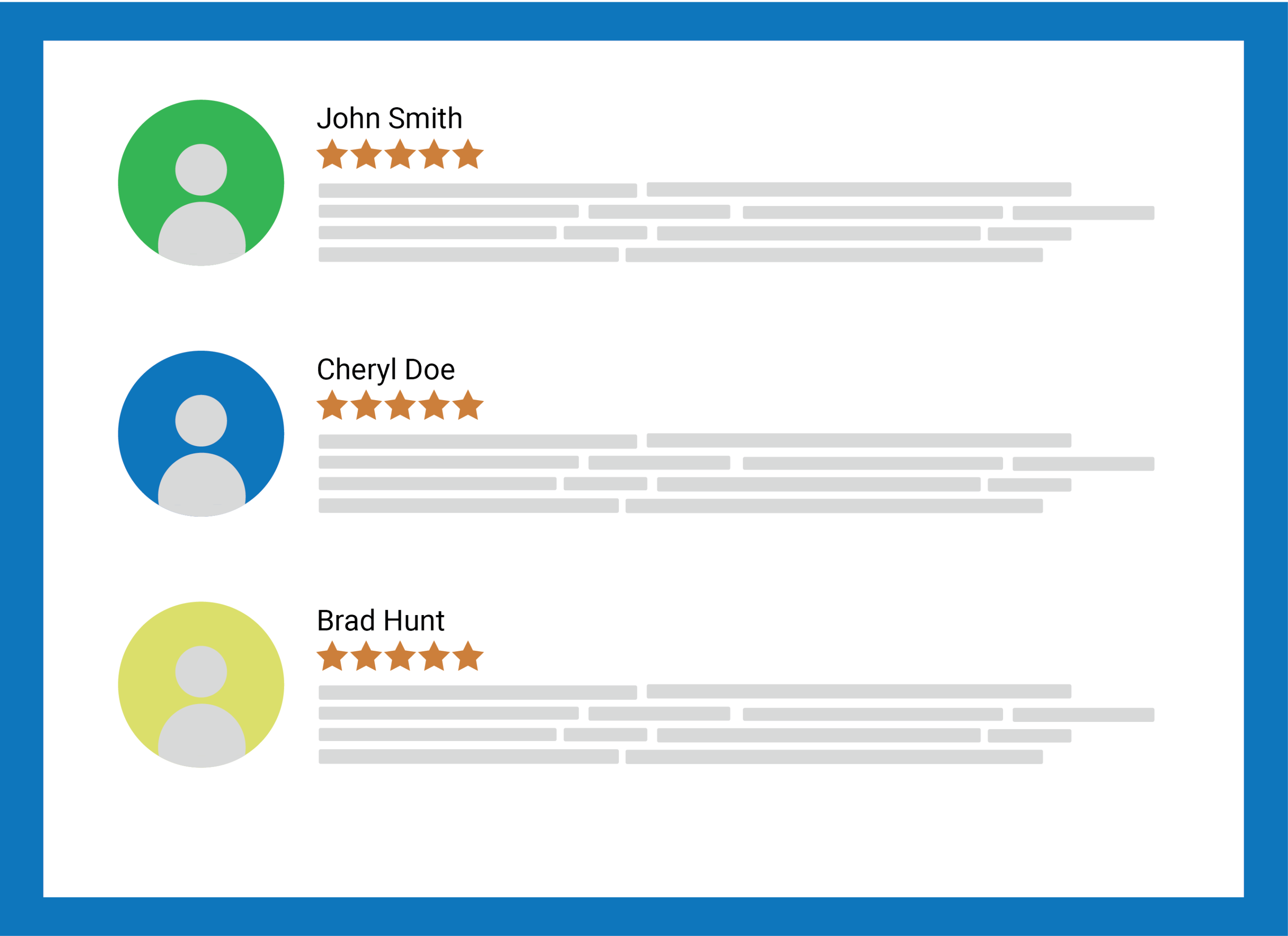 If you don't ask for a review from every client, then you're leaving SEO gold on the table. Seriously. It doesn't matter how uncomfortable you are about asking for reviews.
Do it.
Gradually building up positive reviews on GMB is a simple but crucial way to boost your rankings and your firm's credibility.
If you're worried about bad reviews, then SEO may be the least of your problems. Understand the value that you provide to your clients and ask them to share their experiences with people who might be looking for a top-notch attorney like you. It's that simple.
It's time to circle back to Google My Business, which has already helped you to instantly boost your rankings. This is the only place where reviews matter for SEO purposes. Other reviews help improve your credibility with potential clients, but only GMB reviews will help boost your search rankings.
When you ask for a review from a client, be specific about where you want them to post it. Make it easy for them to find the law firm SEO listing by including a URL on a comment card.
Authentic reviews coming in on a regular basis are crucial for improving your SEO ranking. Don't be shy about asking for the review—and following up when necessary. Sure, it might feel awkward, but so does an empty office.
5. Publish Two Photos and Two Posts on Your Law Firm's Google My Business Every Month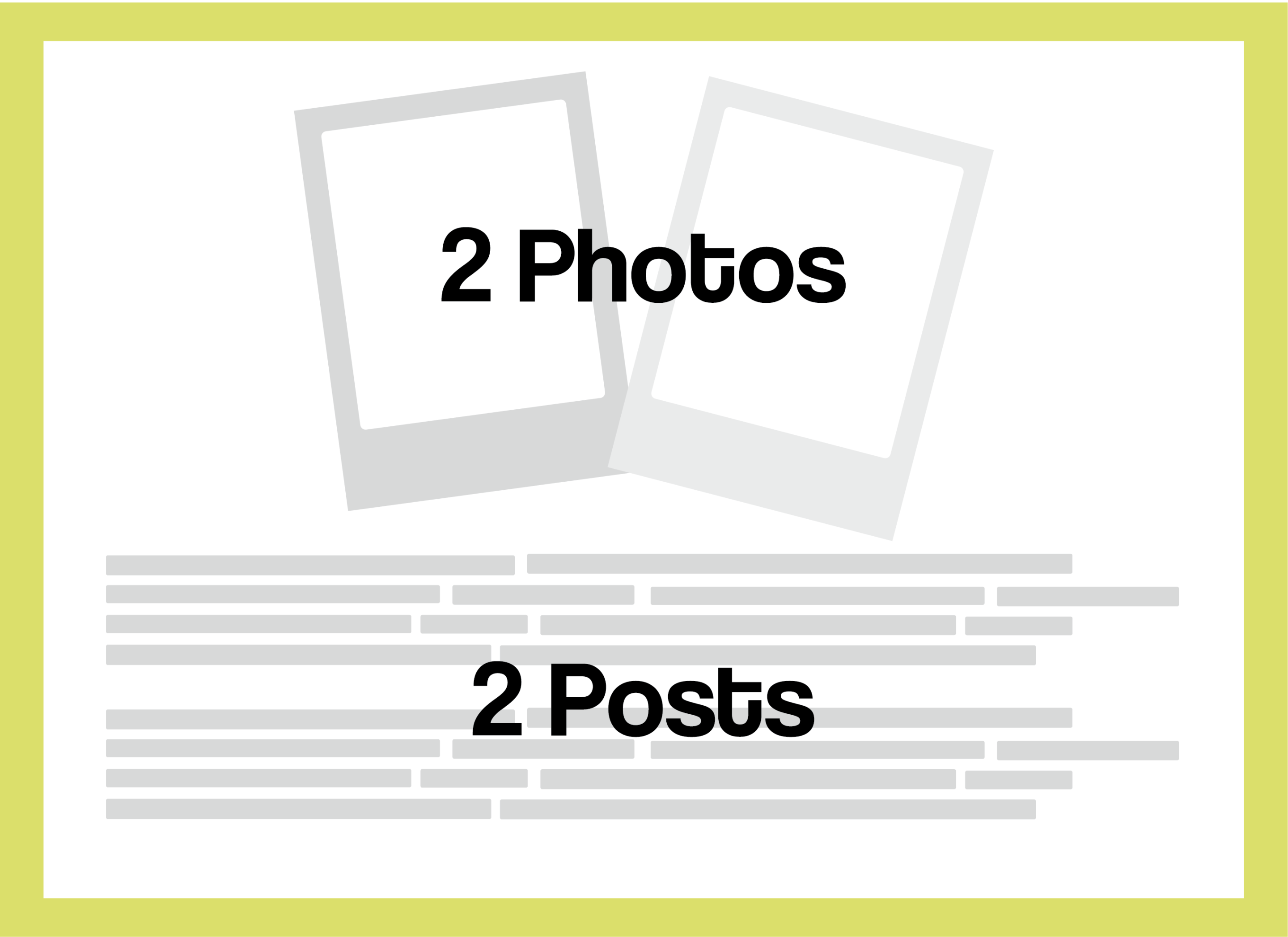 Forget about Facebook, Twitter, and Instagram. As a law firm, you need to turn to other platforms if you want to create results, not crickets. Most people aren't searching social media for an attorney, they're turning to local listings through search engines.
Google My Business is, once again, exactly what you need to create law firm SEO results quickly. Google Posts allow you to showcase little snippets of content that will show up in your listing.
Posting regularly not only helps to improve your law firm's SEO rankings, but it also shows potential clients that you're active and engaged. This will set you apart from the vast majority of competitors because very few lawyers are using this feature.
You can use Google Posts in several ways. Holding a webinar or in-person event? Want to share a blog post where potential clients will see it? Offering a promotion on your services? Use Google Posts for these types of content to ensure that leads will see them.
Because visual content is so important for rankings, you should always add photos to your posts when you can. With the photos, add a description or a snippet of content (like from your blog post) and a link to the post or event. That's it!
These posts shouldn't take you more than a few minutes every couple of weeks and you can easily repurpose the content you create for your blog to double down on the value you're getting for your law firm's SEO efforts.
BONUS TIP: Leverage Local SEO Tools
Getting SEO results fast means getting noticed by Google.
For better and faster results, we advicse using a tool like Synup to create 50+ local citations that help tell search engines who you are, what you do, and how to reach you.
SEO experts have done the heavy lifting for you, creating automated tools that can help you speed up the ranking process. Many of these tools offer you a free scan so you can decide if subscribing to the service is worthwhile.
Google My Business: Your Law Firm SEO Expert
By now, it should be clear that optimizing and using Google My Business is one of the best ways to get SEO results quickly for your law firm. You can get 80% of the SEO results using this simple tool without even worrying about the more complex SEO techniques that deliver much less value for your time.
Our 5-in-2 Technique relies on GMB for busy attorneys because it's a manageable way to create real results for firms that are poised to capture more local clients, but don't have the online presence to do so or the time to invest in advanced law firm SEO.
REMEMBER: Anyone who finds your business through local search and Google Maps is likely ready to need your legal services NOW. They've already done their research and want an attorney they can trust (based on reviews and website quality), and find easily.
Your job? To be there when they start looking. Google My Business will make sure you're in the right place at the right time
Taking Law Firm SEO a Step Further
The 5-in-2 Technique is simple enough that even if you don't have any online law firm marketing experience, you can quickly build a better SEO presence.
But if you want to take your law firm's SEO a step further (or just want to delegate that two hours of work), you'll need to either take some time to learn advanced best practices or hire an agency that offers law firm SEO services to take care of all your optimization for you.
For our clients, we build on the 5-in-2 Technique and take it a few steps further.
We set up call tracking so we can see where local leads are coming from. We implement advanced SEO tactics like local schema to speed up ranking results and we publish more content so that Google knows we're serious about SEO.
Ultimately, these activities push law firms toward the extra 20% that the basic 5-in-2 Technique doesn't capture.
Get Your Law Firm SEO Questions Answered
There's no substitute for SEO best practices and consistent, authentic engagement. Google's algorithms are getting smarter all the time and they'll sniff out inauthentic content in a heartbeat. You can't game the system, and that's a good thing. Even if you "sneak past google" you might come across as inauthentic to your clients or attract unqualified leads.
If you have any questions, want specific answers to your questions, or want to purchase a complete audit of your site, reach out to us in the comments or PM us directly. Our team is currently taking on new clients and offering local law firm SEO services for as low as $597 per month. We don't operate set-and-forget campaigns, we maximize profit and see results in as little as three to five months.
Try out the 5-in-2 Technique, and you'll be surprised at how quickly your law firm SEO improves!